So the first half of the year was a good one for me (see K-Tel 2014).
At the end of July I set out for the annual Pilgrimage to the fishing Mecca that is Alderney.
Five days afloat with Lyle Stantiford on Supanova II with good friends and great craic. And the fishing was excellent. Between us, we had all sorts: Conger to 40lb, Tope to 60lb, double figure Cod and Pollack. We bagged up on Bream, Bass, Brill and Turbot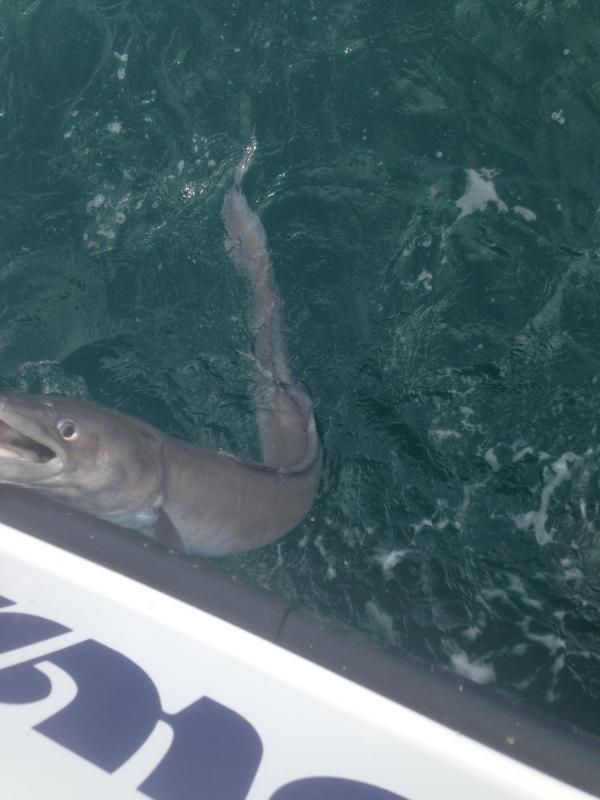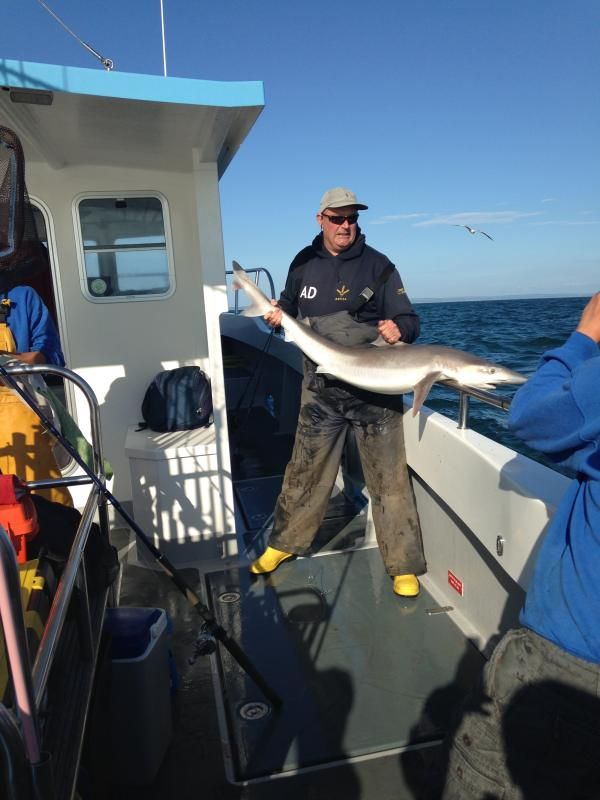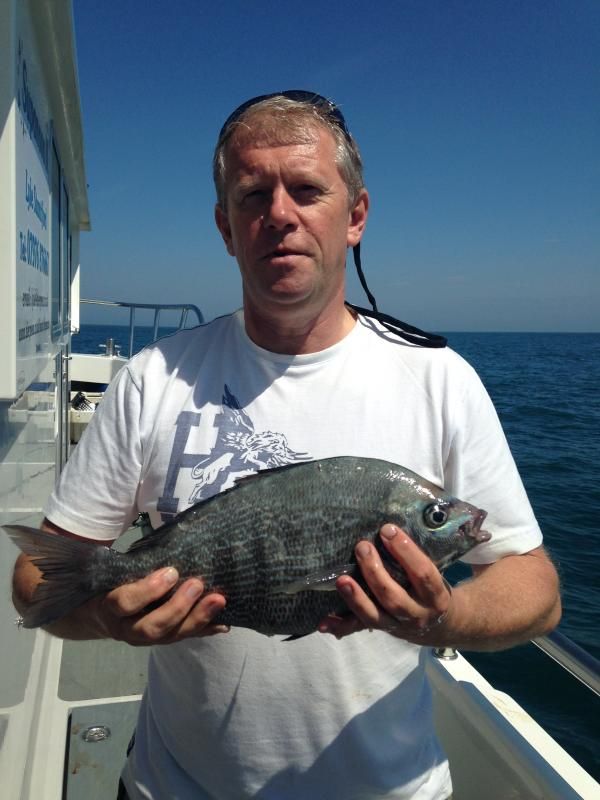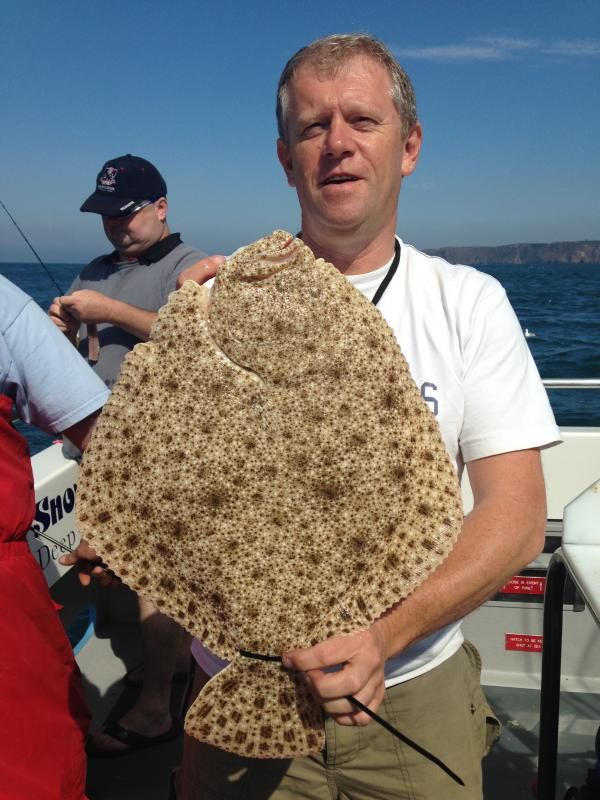 My personal tally included Bream to 3lb, Bass and Cod to 6lb, Pollack to around 8lb, a 30lb Tope and 40lb Conger. My fish of the trip (and year) though was this 12lb Turbot, caught drifting a wreck on a Fiish Black Minnow lure.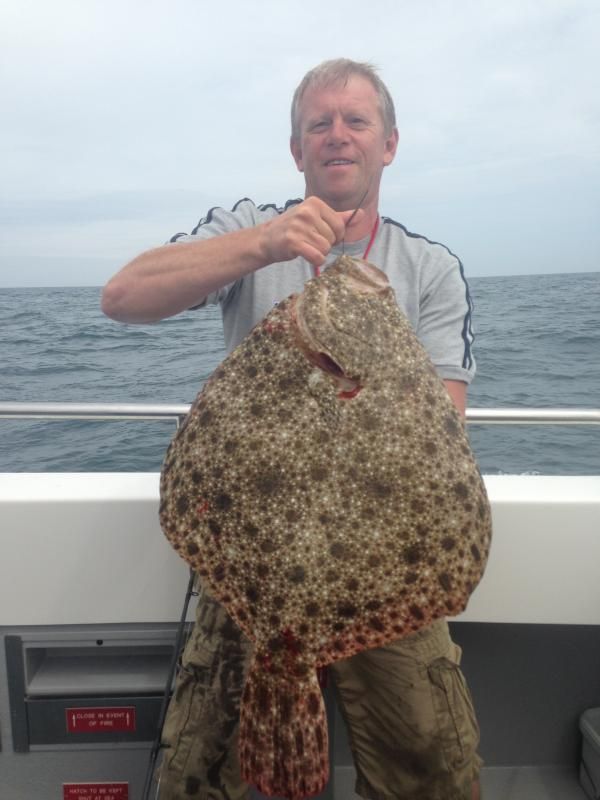 Colin caught the rarest specimen of the trip; a John Dory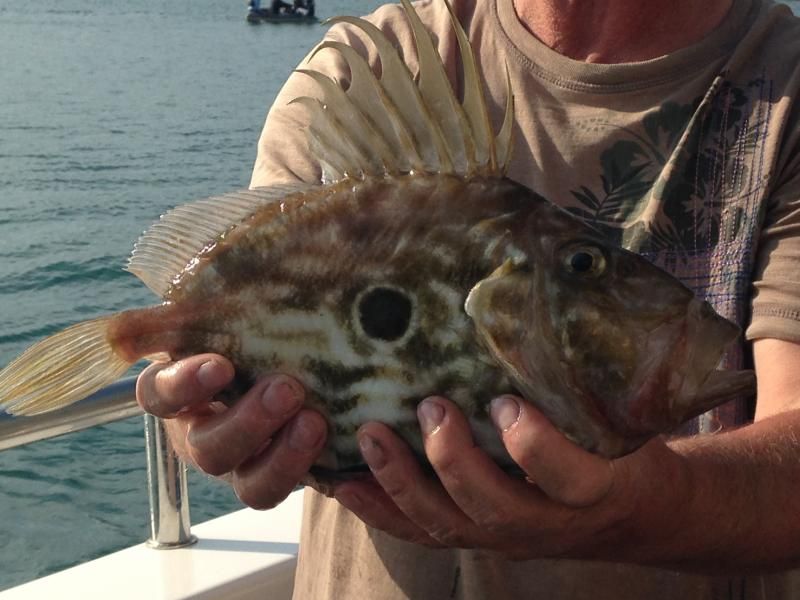 An ugly looking b*gger … and the fish not much better!
By comparison, the rest of August was quiet. Mark got out with me again and snared his first Tub Gurnard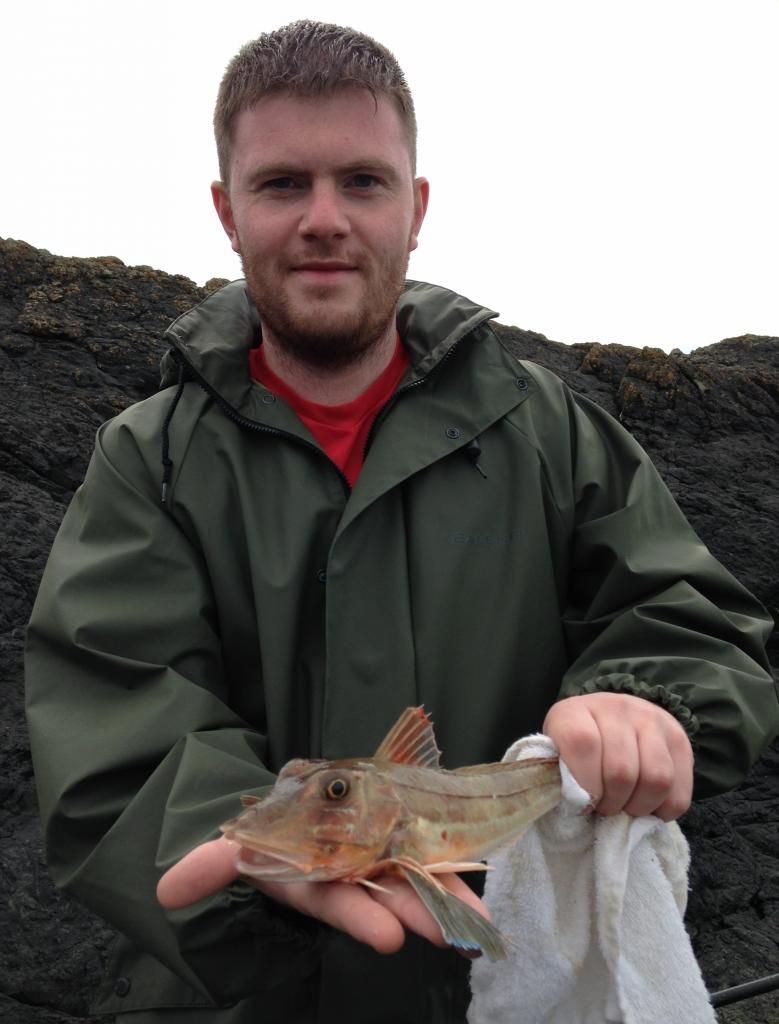 Throughout all this, I'd set myself a personal target of trying to catch 4 different species from the shore over 10lb. I'd tried and failed in 2012 and 2013. So imagine my surprise and delight when I managed this Huss one August morning off Pwllheli beach in broad daylight on a strip of Squid on a size 2 hook meant for Bream – weighing 11lb 2oz.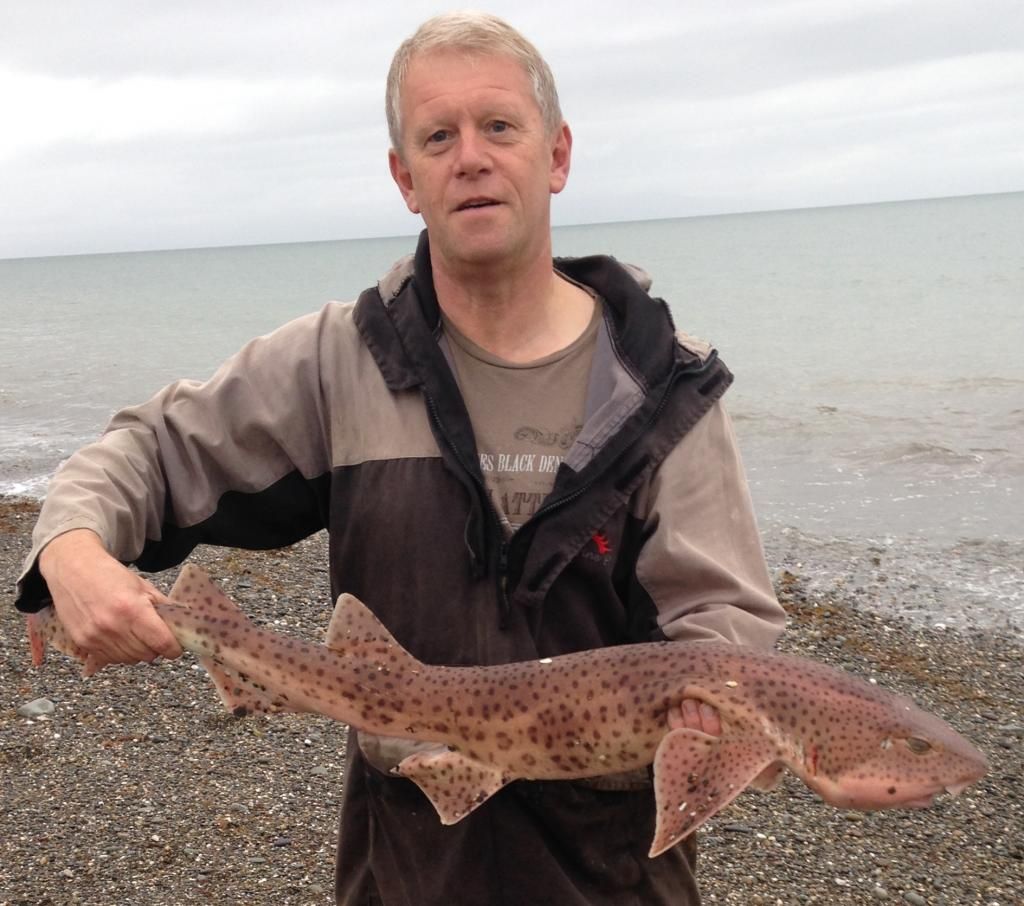 I was made up.
In September, I hit the estuaries for the Plaice. Mark, his nephew and I had 6 in one short session, all between 1-2lb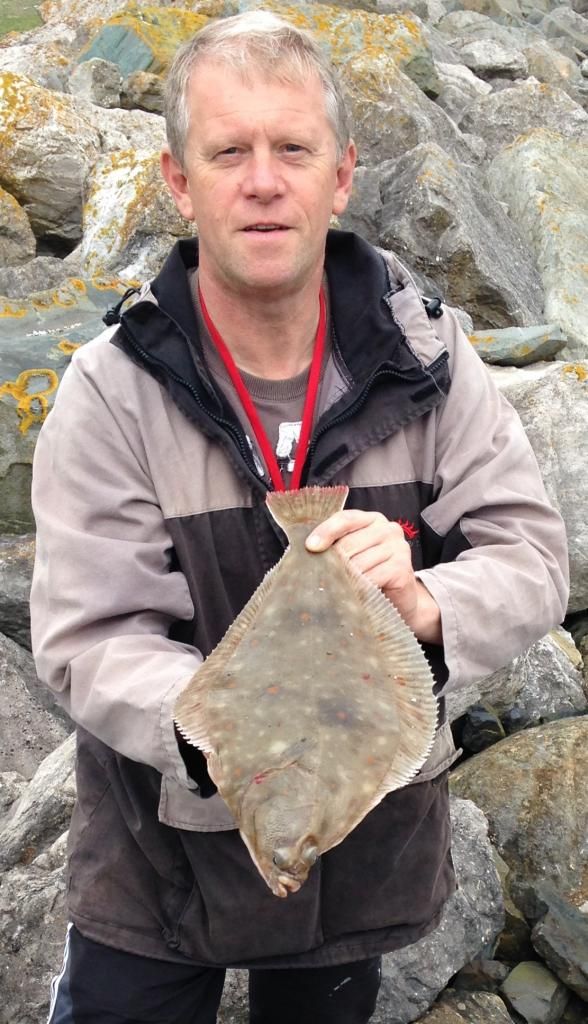 I also snagged another 5lb Thornie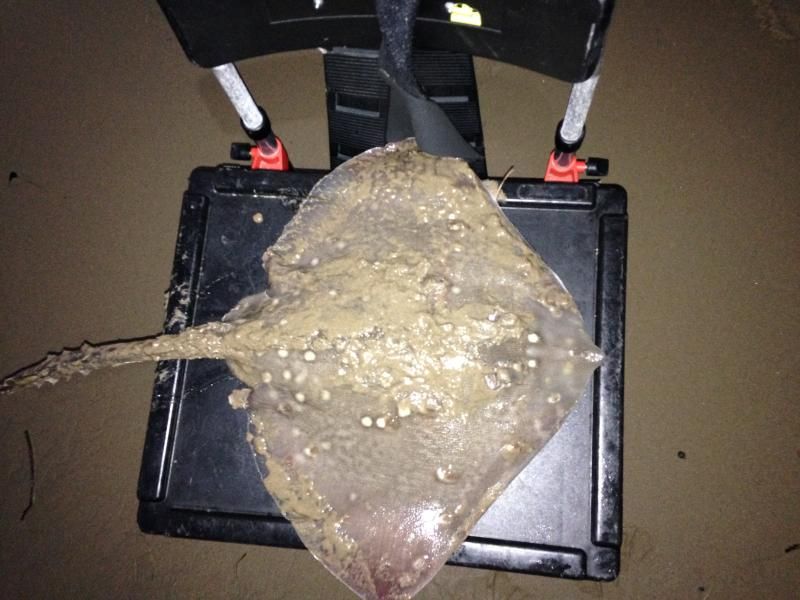 In between time, I still found time for the rocks, but it was all Pollacks and no Tope. I also managed a session with John Mason. The target was small-eyed ray but they didn't show and I fluked a blank saver with this 5.5lb Bass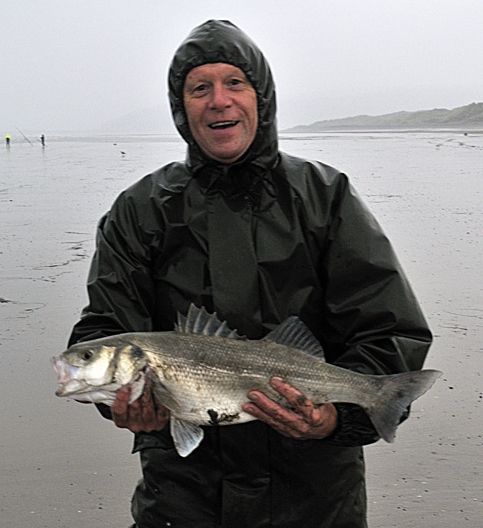 I know, I'm so photogenic!! That reminded me to get out with the lures again and I had some sport with those fish that cannot be mentioned. Top fun.
By mid-October, I discovered that the Codling were in the Mersey early this year. And that's pretty much where I've been fishing since. My best to date, and another new PB, was this 3lb 11ozer a few weeks ago.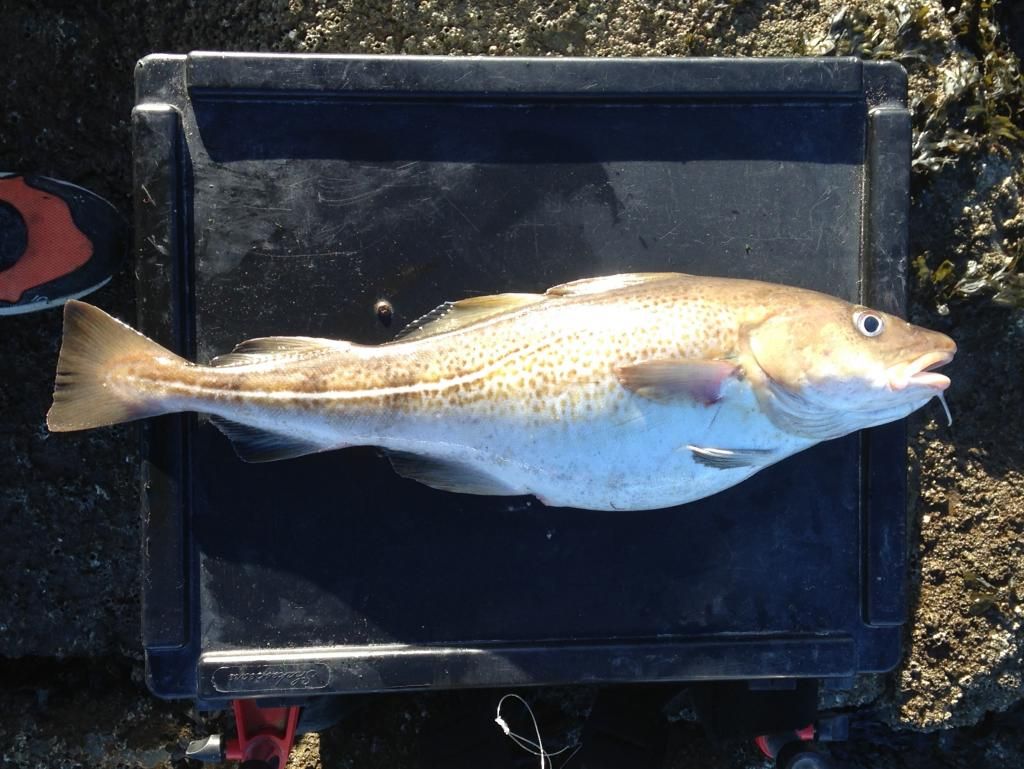 So that's the highlights of my year. "Better to be borne lucky that talented" – that's my motto. And I certainly had my share of good luck this year.
If you made it this far then I commend you for your endurance. Why not share your year and your stories?
Merry Christmas
Kev