It started with K-Tel when I was still at school. You know the deal. Sell 'em number one singles throughout the year and at the end of it, stick 'em all on one album and sell it to 'em again!
The "brand" was soon replaced with the "Now That's What I Call Music" format.
At Business School many years later, both K-Tel and NTWICM became a euphemism for "same old sh1t, different wrapper".
But it's not a bad marketing ploy … and I'm bored. So here's my fishing related "K-Tel" comprising my 2014 reports, and a few I didn't write at the time. I hope you enjoy it and add your own 
The year started on a search for Coley and fat Flounder (before the headed out to Sea to spawn). The Coley came from Anglesey; my best was a PB of 1lb 110z.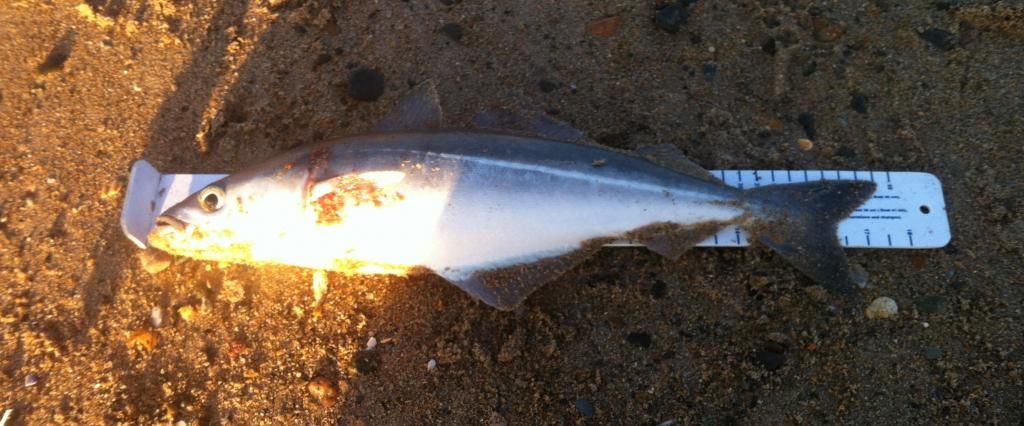 The Flounder came from the Lleyn; another PB at 2lb 1.5oz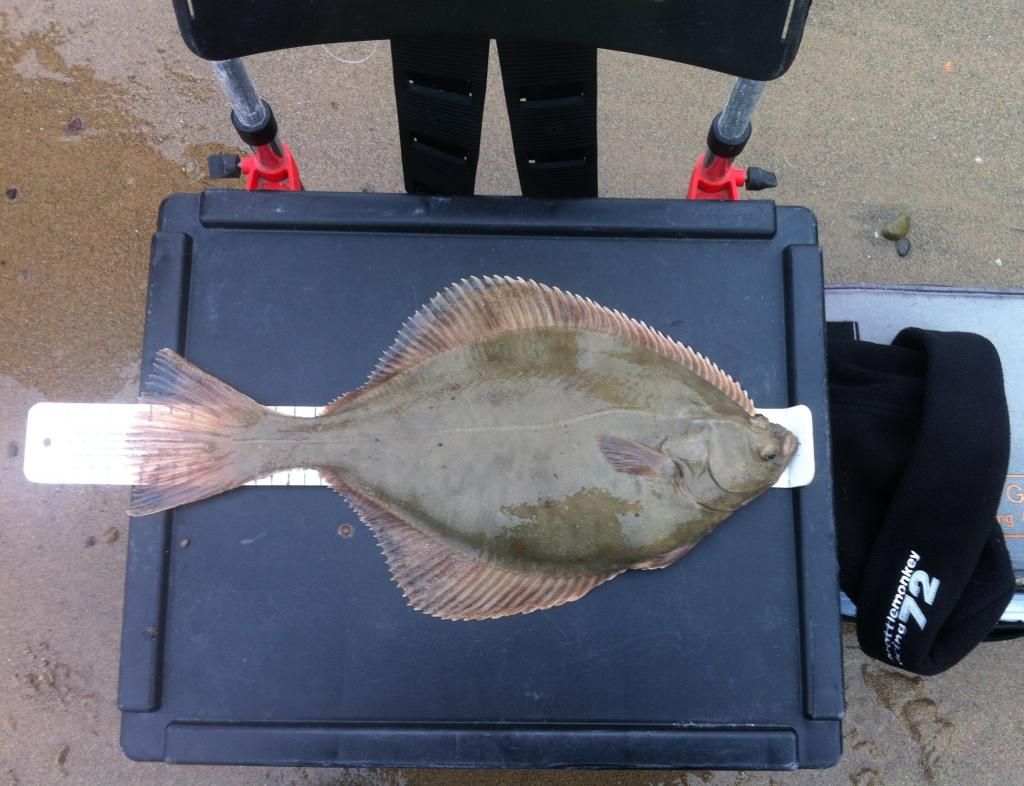 In February, I caught my first few Bass of the season, but didn't report on them due to an idiot who recommended using catch reports from forums such as this as the data for research and the basis of informing and forming fisheries policy on Bass.
In March, I got an offer I couldn't refuse; the chance to fish with Degs for my first ever Ray. I got 2, the biggest weighing in at a modest 6lb 3.5oz and another PB.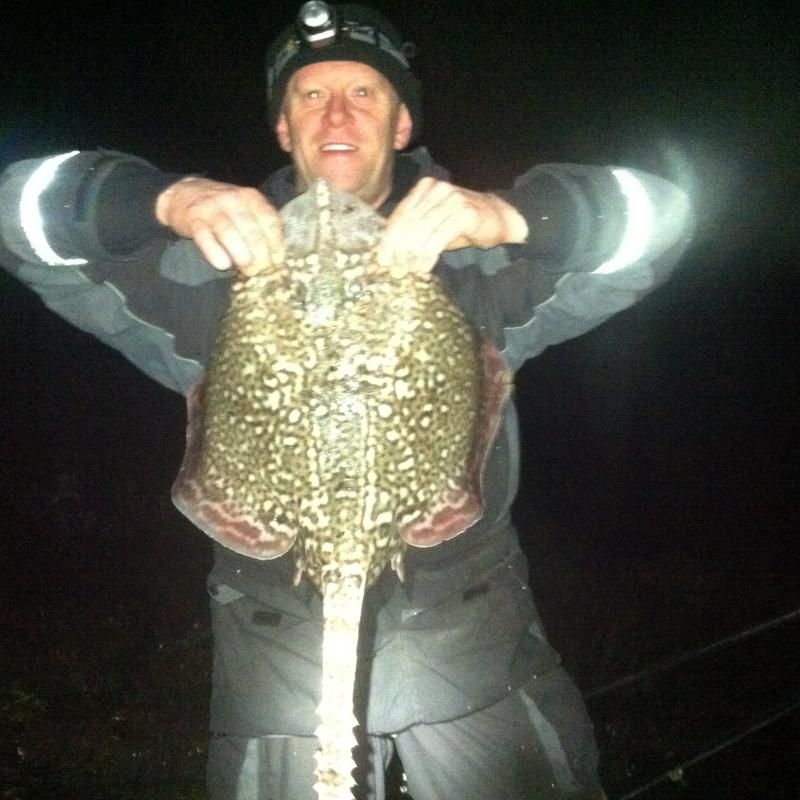 I also picked up my first Turbot of the year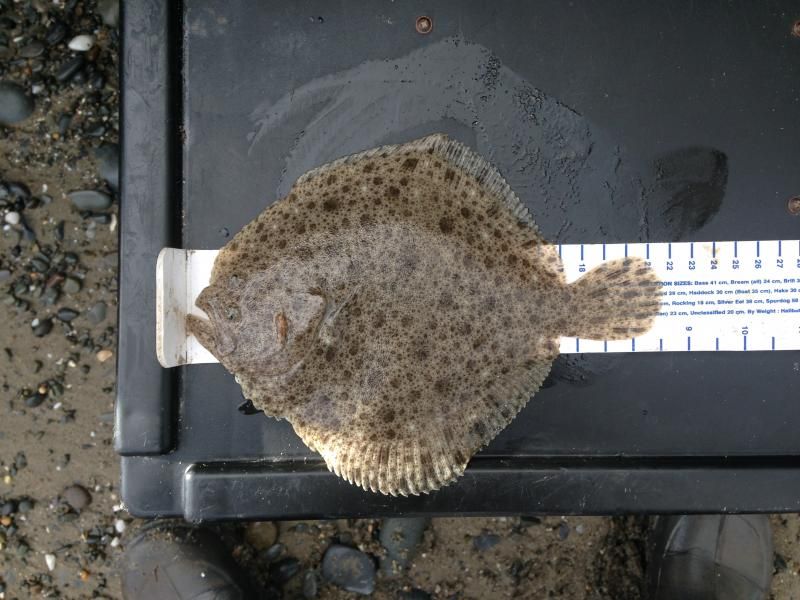 April saw more small Coley, dogs and a few Bass approaching 4lb. I also had a weeks' holiday down the Lleyn providing me with an opportunity to explore the coast for new fishing opportunities. The weather was kind and scenery stunning. Sorry, no pics due to the idiot referred to above.
In May I started the serious rock-fishing, with the arrival, at last, of the Mackerel, together with a surprise Herring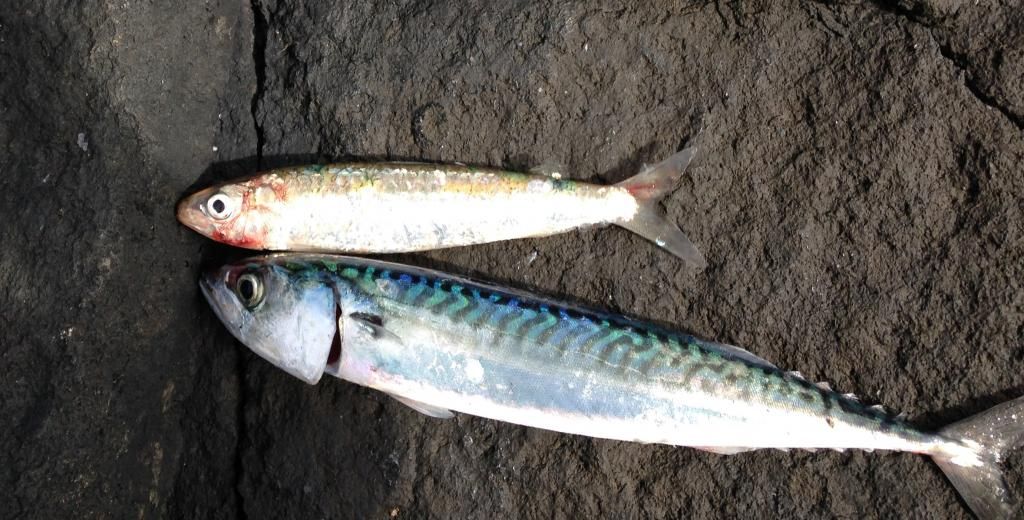 More small Turbot on the beach and at the end of the month, my only Tope of the year. 30lb
June was also a good month for me. I saw the return of decent sized Ballans, the bigger Pollack and a second double figure fish in the form of an 11lb 2oz Conger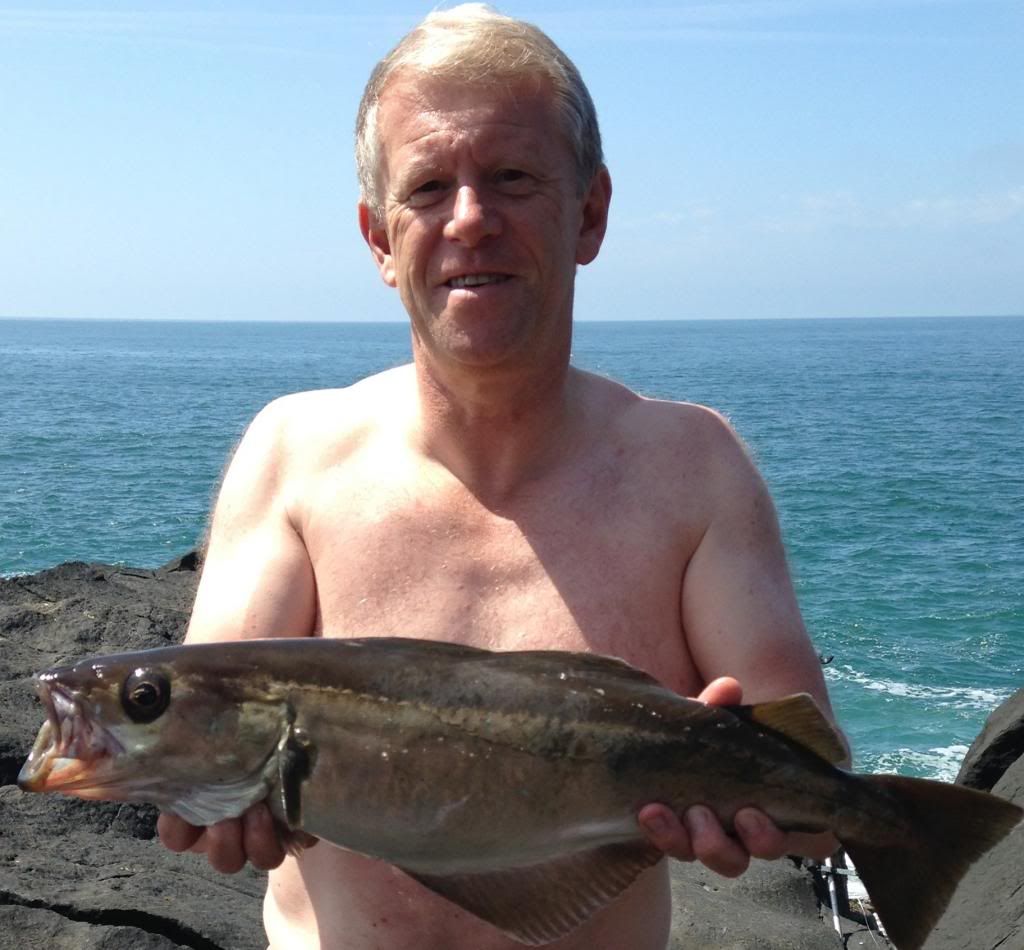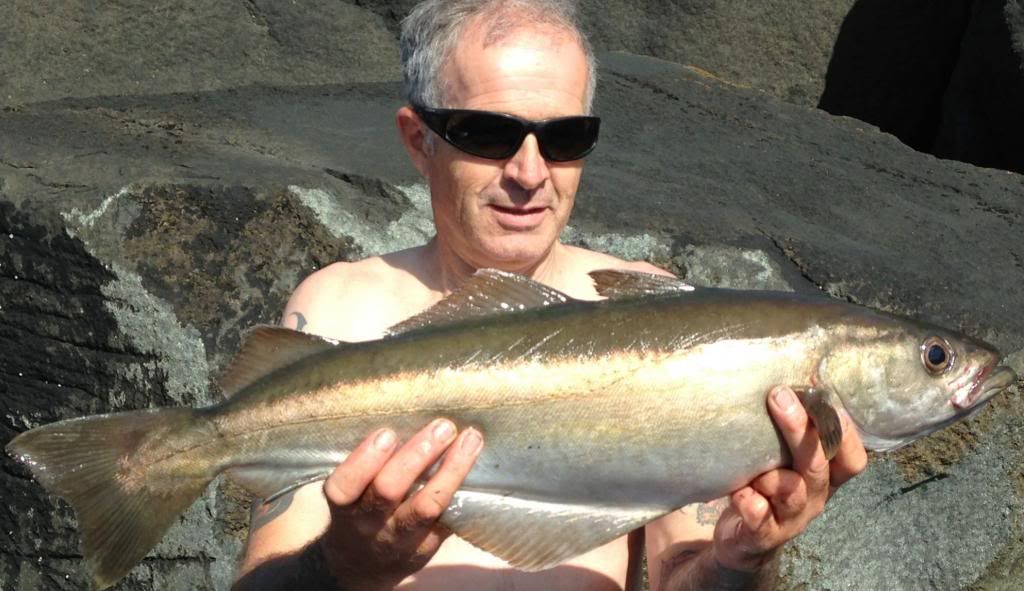 June fished off with my first ever Smoothie from the shore, and at 11lb 10oz it was my third double figure species of the year.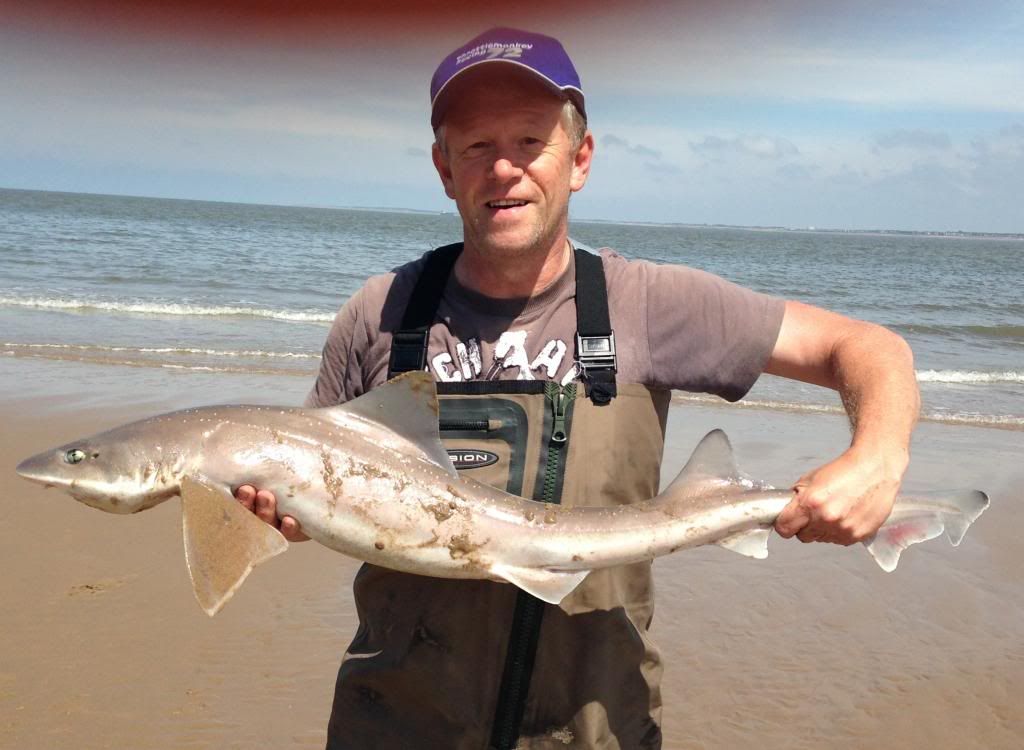 By comparison, July was a quiet month for me on the Mack, Pollack and Wrasse. I did however start to try out some of the marks I'd scoped out a few months earlier. I also took the opportunity to prep for the annual Pilgrimage to Alderney. And this time it excelled itself.
Hmmm. This is getting too long. Looks like it's gonna have to be a double album! Part 2 to come 