Things hadn't turned out like I planed for over Christmas holidays so found my self at a lose end yesterday .quick check of xcweather and gave the the wind to drop down later and rain to stop . So had a little look in my freezer hot a pack of mussels and box of squid ,so stopped of at flint tackle for a few wraps of frozen lug ..bait sorted happy days ..my plan was to fish talacre but on way through opted for mostyn instead as I not fished there for a while ,my thoughts where while driving up from stoke that I had made a bad decision because it was bucketing down and all I could think of was my blank on the dee last week and how bad the rain was .but the weather gods where smiling on me as the moment I started getting my gear out the car the rain stopped ..mostyn looked good and I could not wait to get my baits in .
Soon had my baits done ,squid mussel and lug .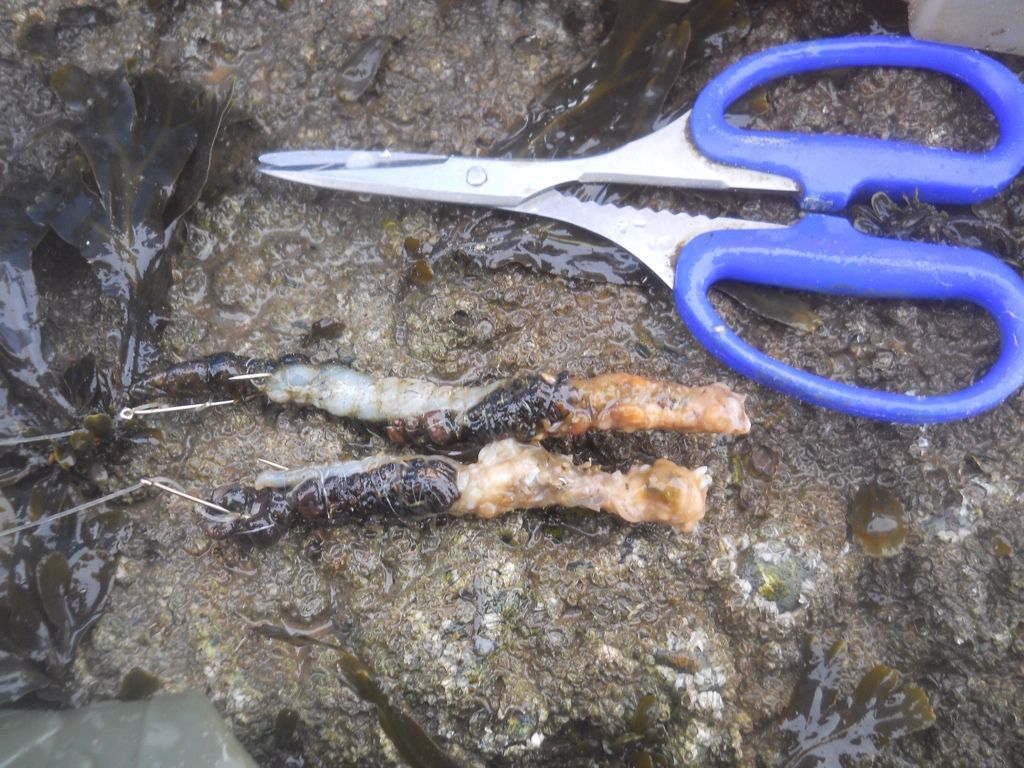 Rod shot
Soon had a cracking bite, and my thoughts where straight away ,mister coddo ,struck and there was a good weight on the other end ,double header ,cracking start !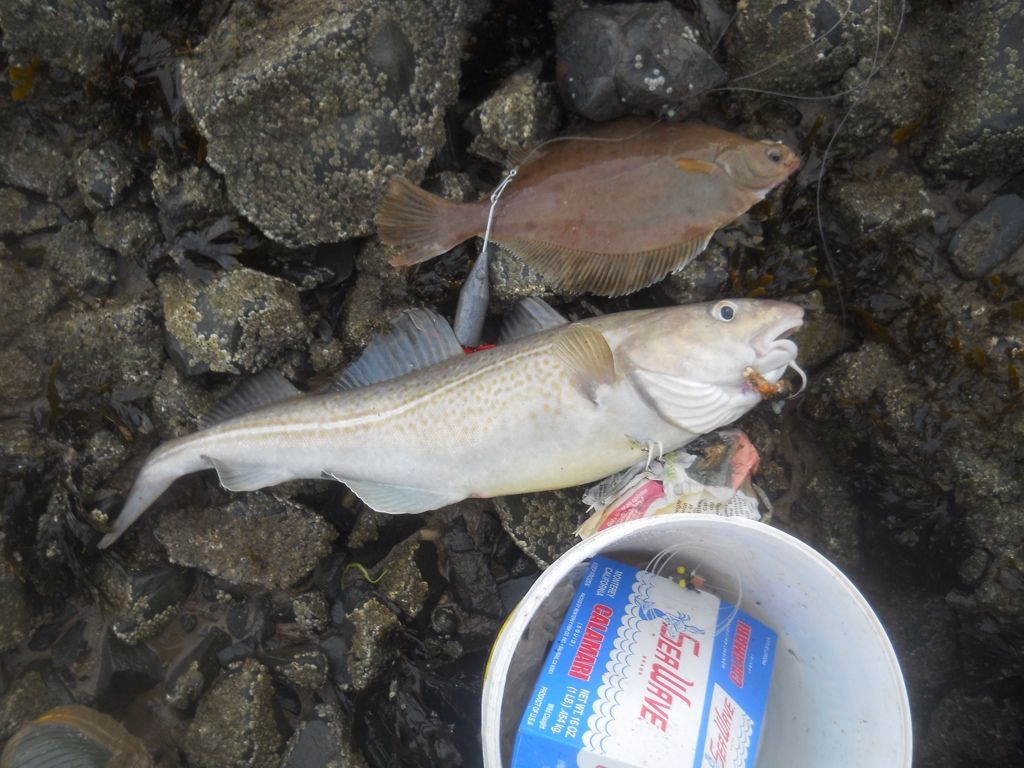 Happy as pig in muck next two casts came back blanks ,then had a dab with a war wound !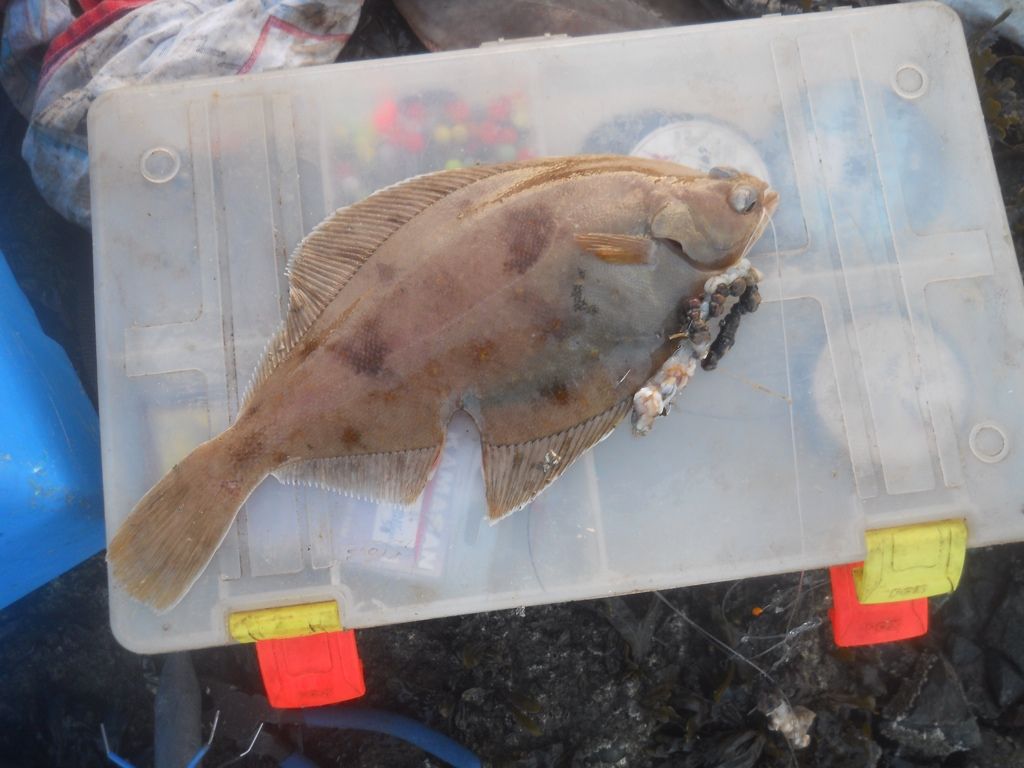 Then it went quite as to be expected at slack water ,had loads of dab bites but as you know when it's slack water they tend to be very hard to hook..
It's was turning into a nice evening there was no one else there I had the place to myself ,there was plenty herons flying over and listening to the call as they fly ,always like that sound ,fishing with mates is very good as we have the crack and take the pee,but sometimes I like that time on my own especially when got things on my mind !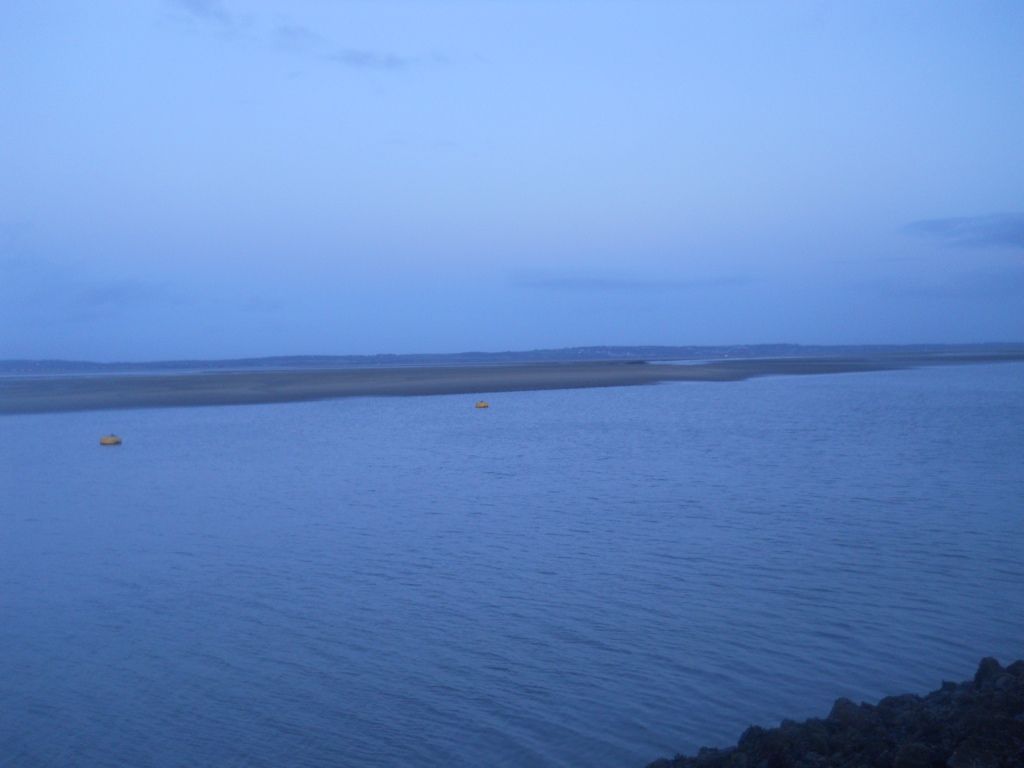 As the tide picked up pace the fishing improved ,no more mister coddos ,no whiting which was strange as my mate the other day there had some stonkers! ,Tea sorted for a while
Happy days till next time ............