Fancied another crack at the plaice,even though the tide was a bit too big for the mark,but i was still confident of some action.Myself and Mick got there just after 1pm expecting to see a few lads already out from the Broadway,but we were first on the scene,so we got sorted and made our way out.It was`nt long before more rods joined us,and given the weather i thought it would be busier.
I put out an up n over wishbone rig,with size 1/0 hooks loaded with frozen black lug,and took a decent plaice on my first chuck...


Soon followed by a flounder...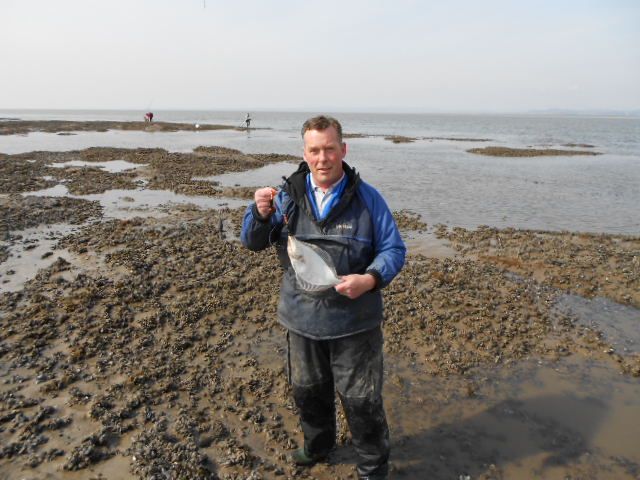 Nice to meet Ste and his mate,who were also catching regularly...


Mick takes his first plaice of the year...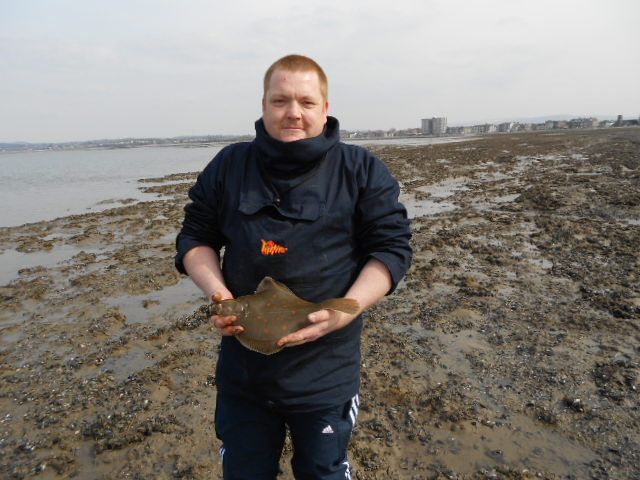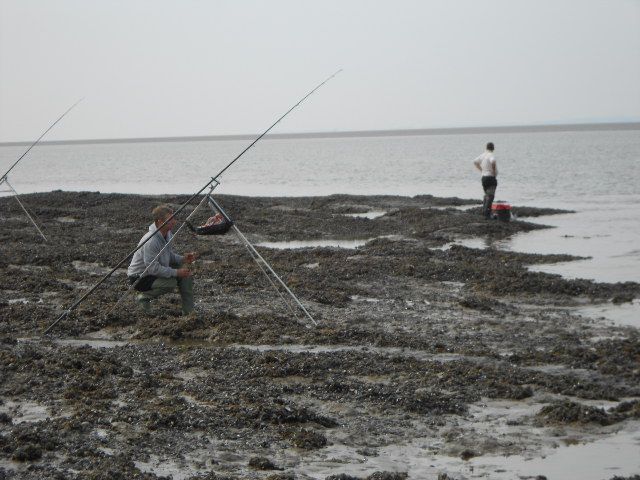 Still room for a few more...


Final fish shot,as we could`nt break the 2lb barrier today...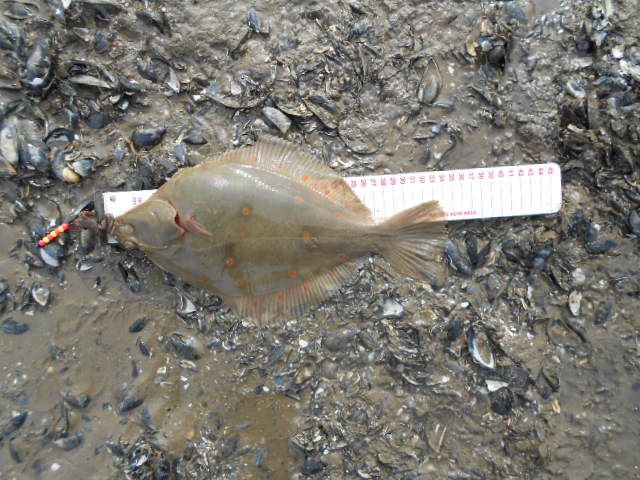 Sport was pretty good until an hour before low,when due to the biggish tide,the channel emptied out far too much,meaning a wait of @ 2 1/2 hours before we could start again...


Once the flood got underway properly,the fish were back on the feed,though the water was coming in too quickly for comfort...we had around 3/4 hour before we called it.....cracking day to be out with some good sport...i ended with 6 flounder and 5 plaice...Mick had similar...we shall return on a neap tide.......nice to finally meet Dave (Rushy) who came down to see what was coming out...his help/info about the fishing around Morecambe is spot on......walking out by the boats is obviously very muddy,so you are advised to stick to the obvious mussel beds....sounds obvious,but a few lads tried the former and 2 of them lost their wellies...they got out ok and it was a laugh,but it could have been worse,as is the case at Seaforth....i`ll never understand why anglers take chances