Arrived at Perch Rock at 6.20am at got set up in the car park before strolling down the beach.
The water had not started to drop down the bank yet so no rush to chuck at bait out. Set up one rod with a 2 hook flapper with frozen black tipped with mack, and the other with a whole squid and frozen black. After a couple of casts the flapper rod snapped off on the retrieve (must have been weak point in line as wasn't under too much pressure when it broke). New shocky tied on and another flapper rig cast back out. When bringing it back in thought I'd hooked moby dick.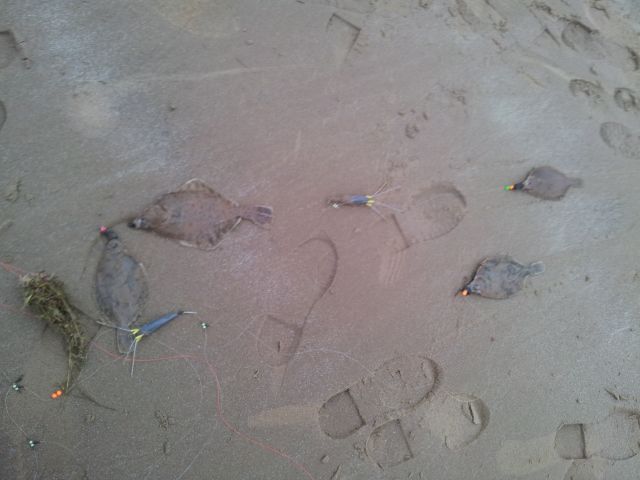 I'd hooked my lost gear in the grip wire on my lead and had a double header on both rigs
Then a nice Dab.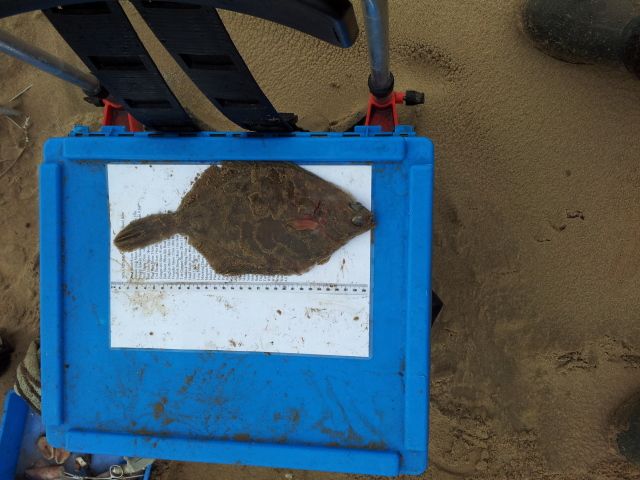 Then the wind started to pick up with intermitent rain ,luckily it was straight at my back so didn't cause too many problems.
only a few other anglers were fishing and looking to be getting a few dabs too
ended up with a flounder, whiting and eight dabs. All came on flapper rig. Not a touch on pennel with squid/lug, mack, fresh black. As not wet a line for over a month was nice to get out and catching a few was a bonus.