The plan was to go yesterday when it was nice and calm and sunny, but with pesky xmas shopping getting in the way (bah humbug!) it had to be rescheduled for Sunday morning instead. Of course, the weather had changed with the winds gusting up to 35mph with rain showers in the morning.
We'd arranged to meet up with AA member Steve at Mariners, as I'd planned on giving it a go on the sandbank that's appeared below the flats and juts right out into the channel where the charter boats moor.
As Steve was running late (cos I said he might need waders, so he went out and bought some....that's dedication!), me and Kev decided on retiring to the Liverpool Marina Bar & Grill for a coffee......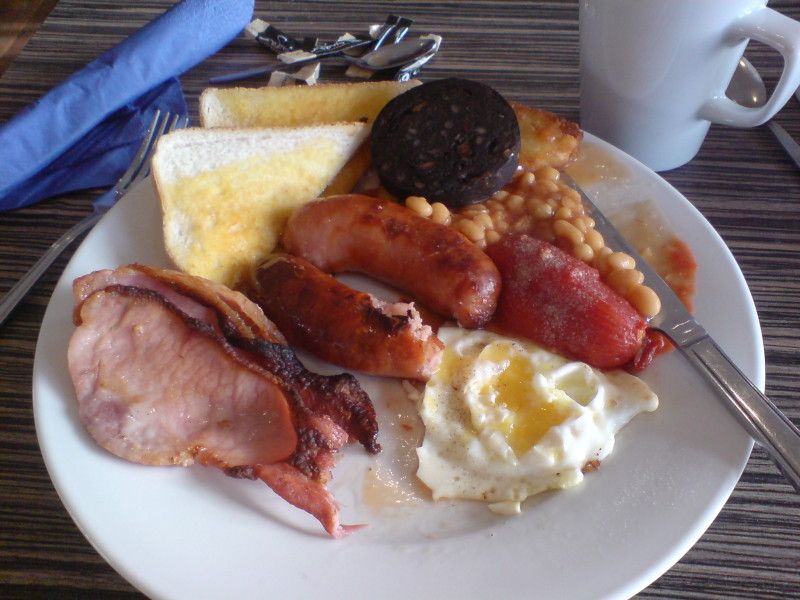 well it was a Grill after all, it would have been rude not to...
We'd just polished it off when Steve rang saying he'd arrived at the bullnose, so we set off back sharpish and made our introductions. We were still undecided where to fish and even tossed a coin which won for the mariners side. Unfortunately the wind was barrelling down the Mersey from exactly the wrong direction and it would have made fishing there extremely uncomfortable at best, and as we'd not fished there before we made the decision to cross the river and fish on the Wirral side at the safer venue of the town hall steps.
Luckily Steve had a sat nav and before long we were parked up by the town hall and we got our first view of our venue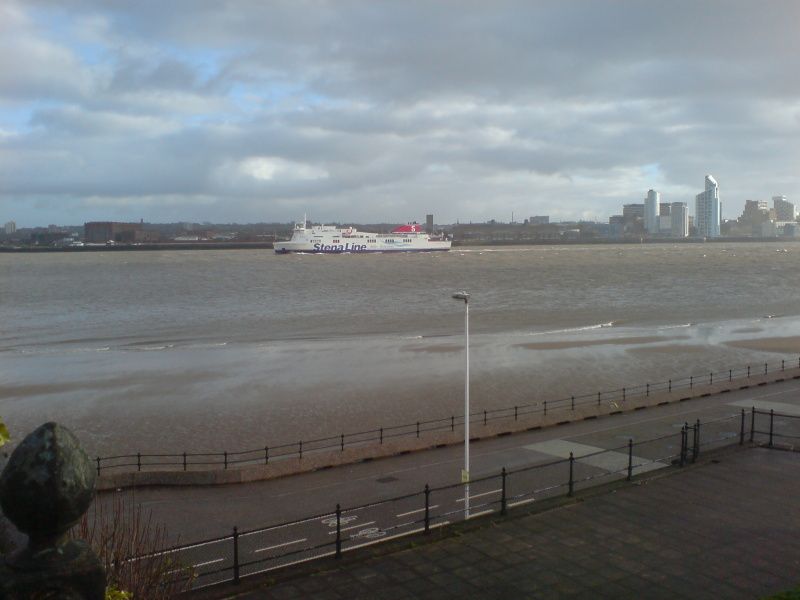 Luckily the weather had brightened, with the showers disappearing in the stiff breeze which was now thankfully coming over our shoulder instead of into our mush. The view over the river was spectacular with the liver building prominent against the blue sky in the weak sunshine....
There were a few other anglers already fishing further down nearer the breakwater.......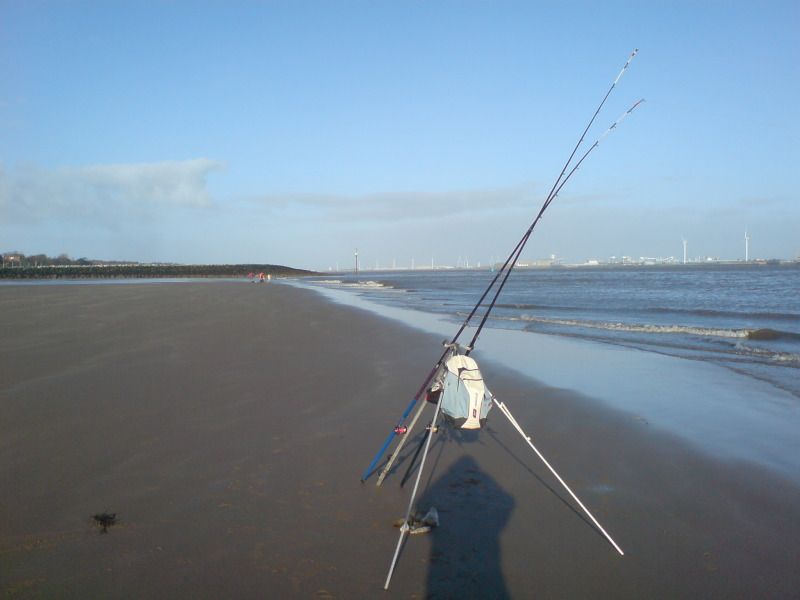 Kev was first in with a larl codlet on fresh black and prawn cocktail
I was next in with a small but perfectly formed dab.......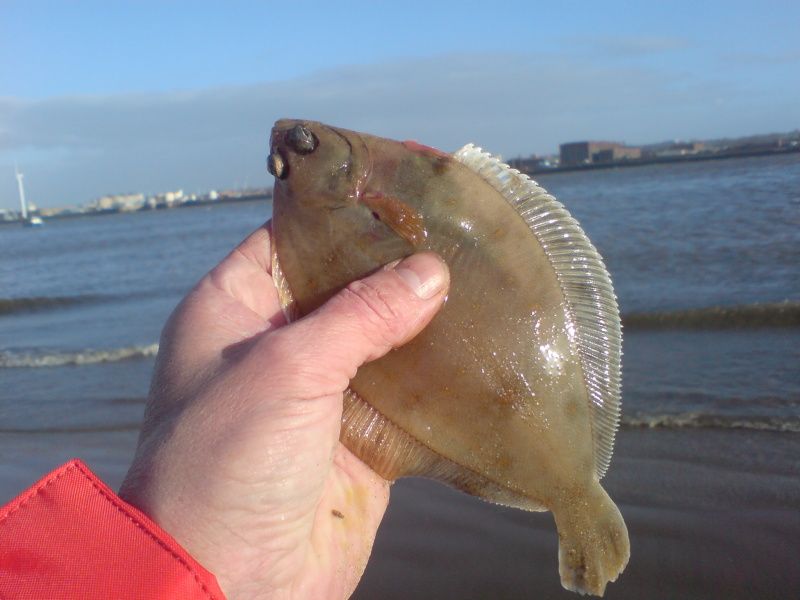 There was a blue charter boat anchored 300yd out from us all day, possibly the Osprey. They never moved until 2hrs into the flood later on in the afternoon so it raised hopes there were fish about.........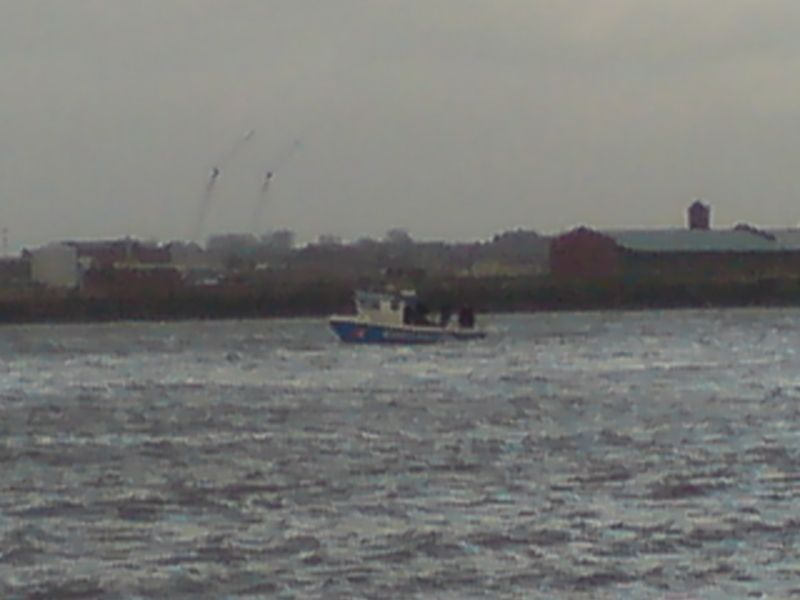 Kev pulled in another codlet of similar size to his other, and I followed suit with one of my own.........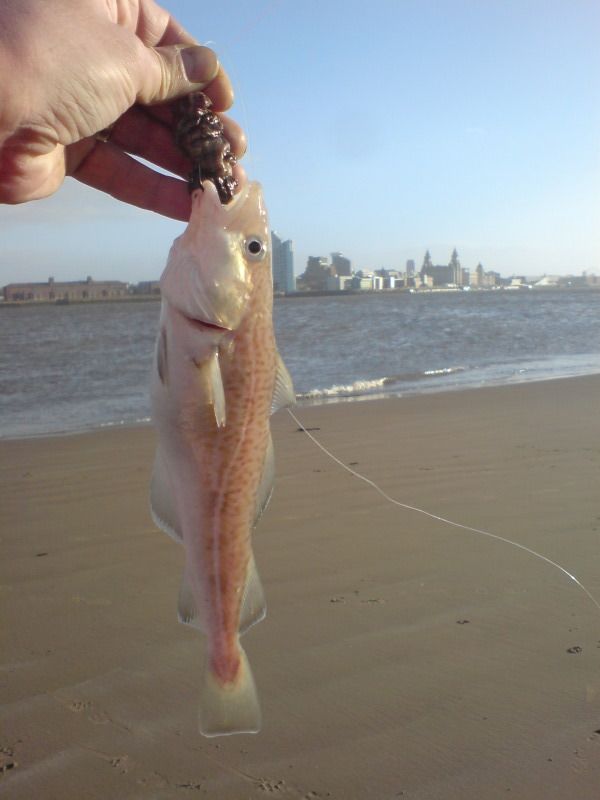 I stuck to my guns and was launching out big worm baits on 4/0 pennels on an up and over rig.....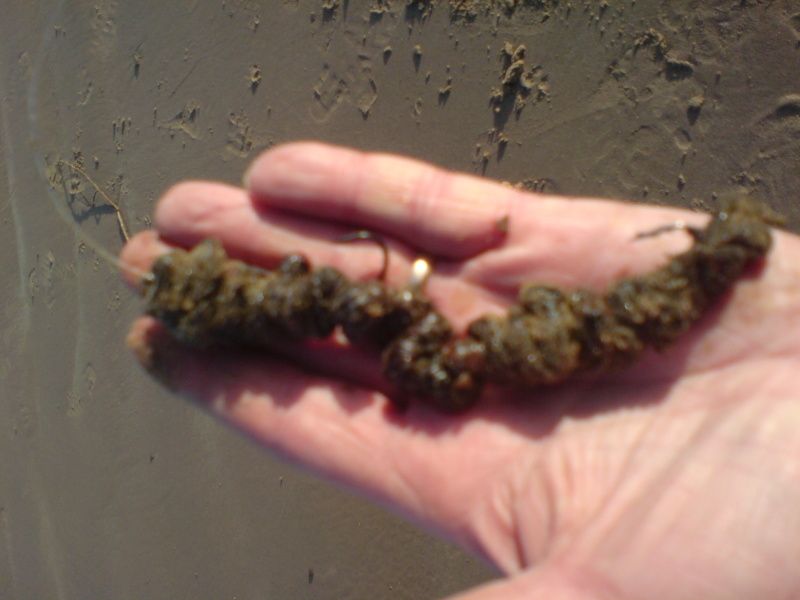 Steve was blanking and decided this was as good a time as any to test the waterproofing of his new waders!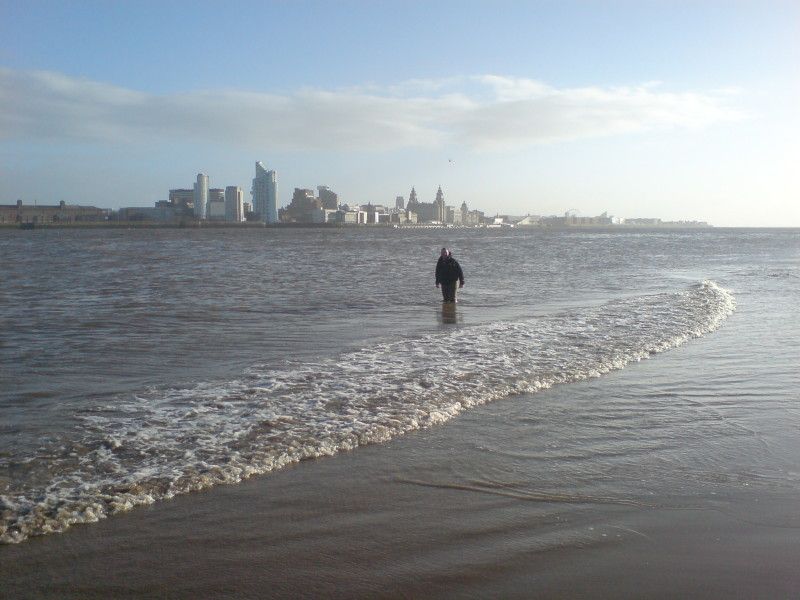 We hoped that the start of the flood would see any fish out there come closer inshore and get on the feed, but this didn't materialise and though the hooks were getting stripped, crabs were the likely culprit. Or in Kev's case, STARFISH! He pulled one in every cast....he's deffo a starfish magnet for some reason!
An hour or so into the flood Kev landed his third codlet of the day.........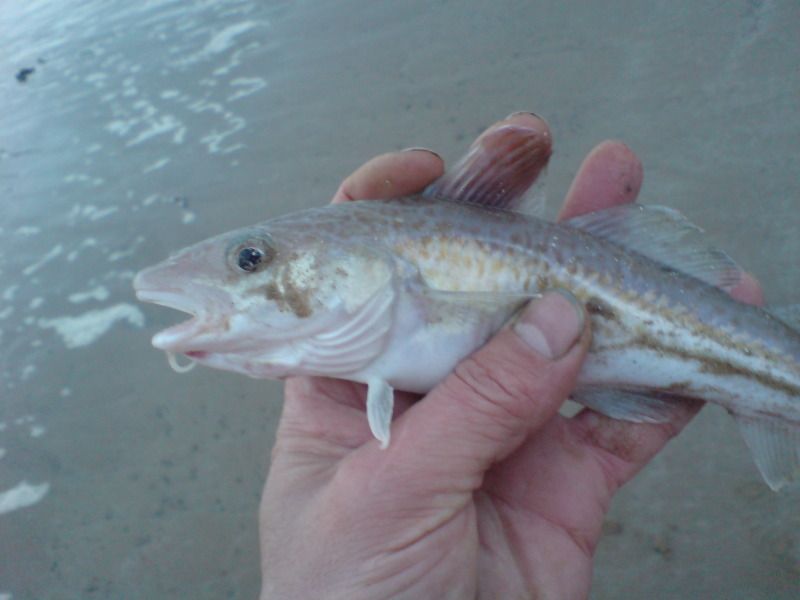 He finished off with the obligatory mersey skate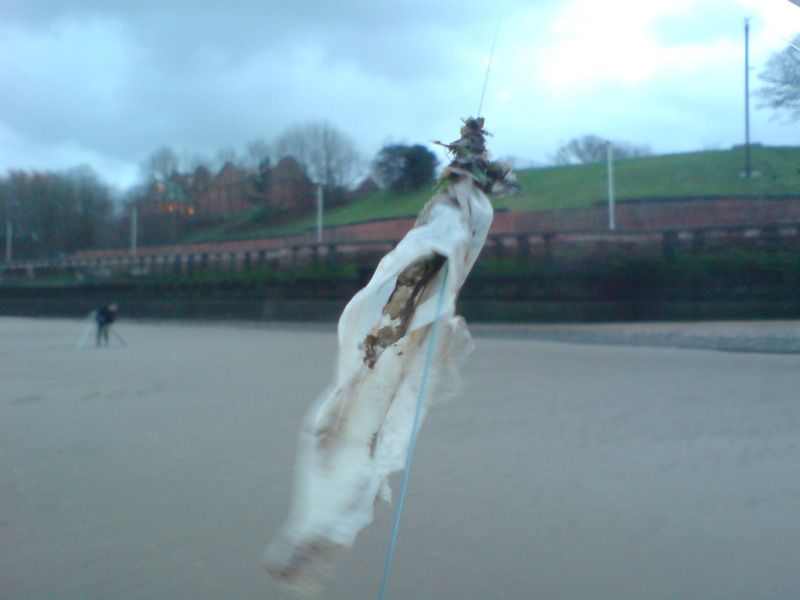 So on paper a poor day catch wise, but in reality a thoroughly enjoyable day fishing in great company and decent weather with a few fish thrown in for good measure. It was good to meet Steve and have a fish with him, the banter & craic was top class, he's definitely on mine & Kev's wavelength humour wise!
Strangely, we never caught a single whiting, just small codling and a solitary dab
Still, a good day was had by all...even by Steve who blanked!