Met Jay at the shelter at 4pm and had to wait 15 mins before the tide ebbed enough for us to get out in waders.....first cast produced a good thump and slack line for Jay but sadly he did`nt connect.
I was in to the whiting from the off.....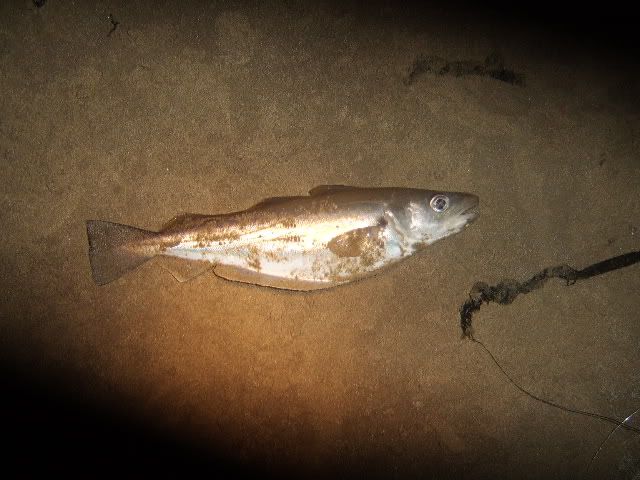 Second cast and Jay was in this time,landing a nice codling of 4-5-0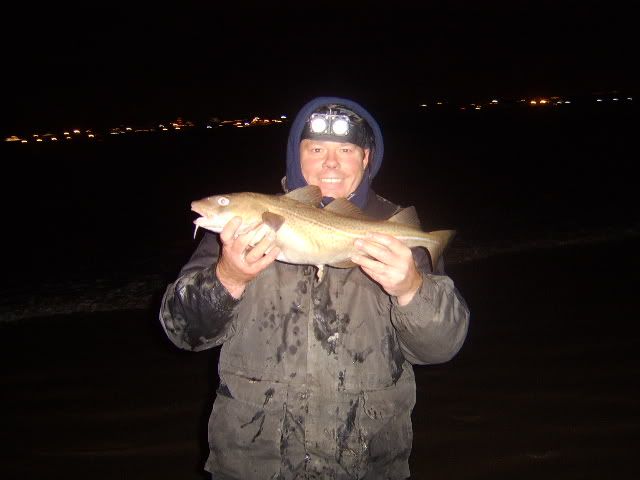 Things looked good with the strong wind meaning our casts were landing near the Waterloo
The whiting were hanging themselves on every chuck with most around the 12oz mark....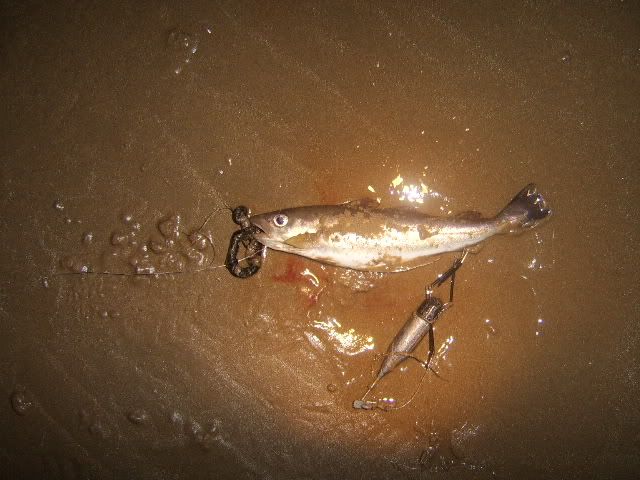 After no more cod came in the "golden hour" we ploughed through the whiting in the hope that a ray might show towards low water. I did manage to snare a codling an hour before low...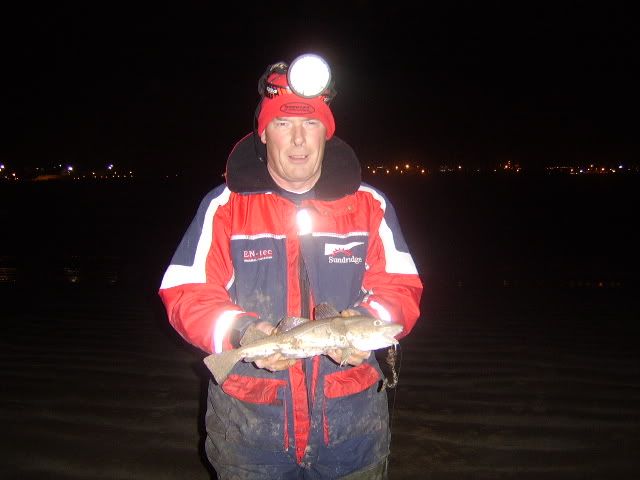 It was non stop action all night but it gets frustrating when your cod baits don`t stand a chance of reaching their target with the prolific whiting...still a good night out and nice to see Jay again...til the next time