Off all this week and with lots to do i left monday free for a session down the island.
Called at gaz's for a formal chat and bait and set of for ravens got some rag and s/eel but left out maccie hoping id get some fresh. 1st mistake. got to ravens and a few lads already there. 1 i new ( nice to meet you again thomper). so i went inbetween ravens and sewer pipe. 1st cast produced a plump pollock on crab on the bottom.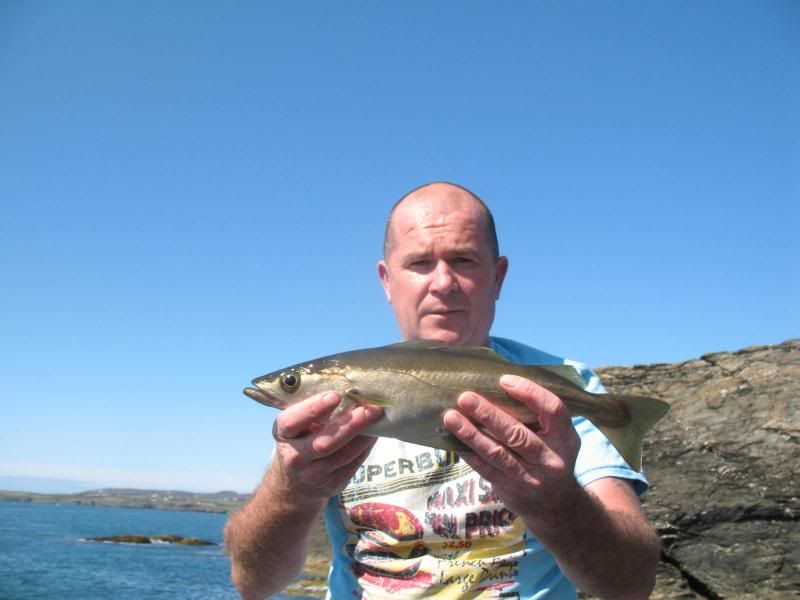 One other thing was the amount of lobster pots which i had to avoid and most of my fishing was close in. i carried on with crab on the bottom incase any hounds shown and on the other rod i tried to get some fresh maccie.
The only thing i had on the bottom was a couple of codling and a few wrasse.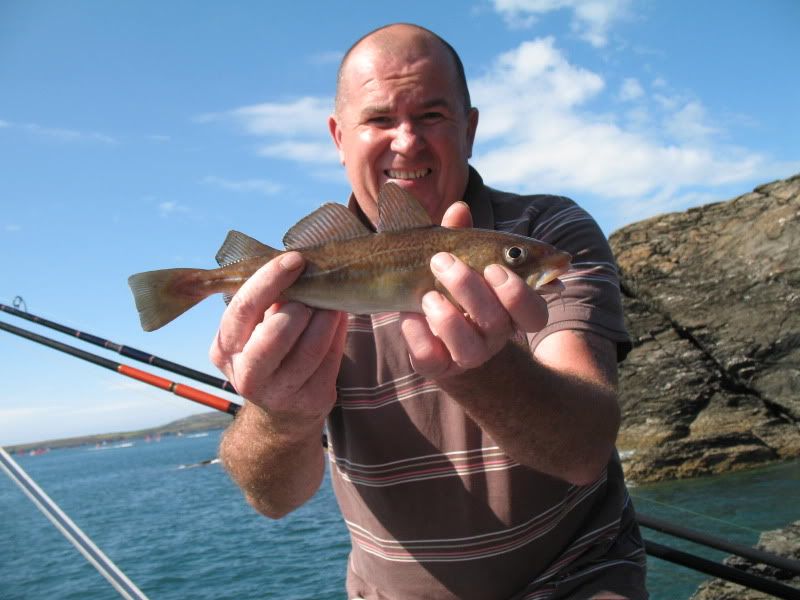 And a load of small wrasse and little pollock.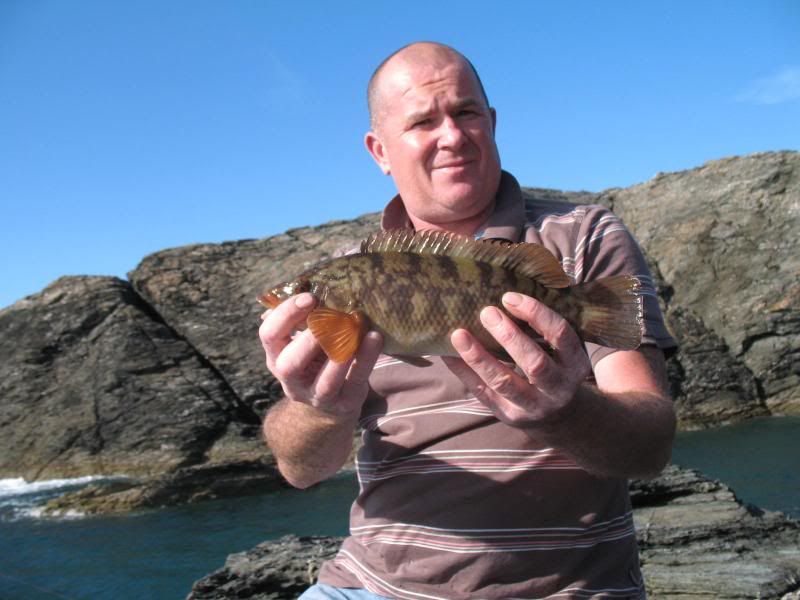 After a few hours thomper shouted over they were going so i picked all my gear up and set up were they were to settle in for what i thought would be into darkness. 2 big rods out one with small baits and one whole s/eel. and carried on feathering in the hope of fresh maccie.
Then out the blue a tribe of local village idiots turn up muttering to each other he's on our spot. f**king holiday maker.
then the brighter one of the tribe spotted a welsh dragon on my arm and a welsh flag on my box. and then the bu**oops started im a match fisherman and ive had this and had that. then god struck me down with a bout of deafness.
They all set up. one hellbent on trying to get a set of feathers and a 6 ounce lead around either a boat jet ski or canoe while taking sips from his can of stella. then the 1 who persisted in using plain leads and crossing everyone me included then there was the dead head who kept casting side way's over everyone. and i nearly forgot the one who likes to fill all the puddles with oops.
Ipulled my 2 big rods in and for half an hour just tried for maccie ending up in just 3 big launce at this the idiots had got on my nerves that much i decided enough and headed of for some tea.
.Peeved of i decided to head for lilypond got there and it was empty and stinking so i settled down on the right hand side one big rod out with baited hokeyes and one short and the last one trying for maccie.
After an hour i gave up with the maccie and fished 2 rods with hokeyes one out. and a small rod closer in with just launce sandeel and rag worm. from then on it was just small dab's pollock blennies and scorpion fish.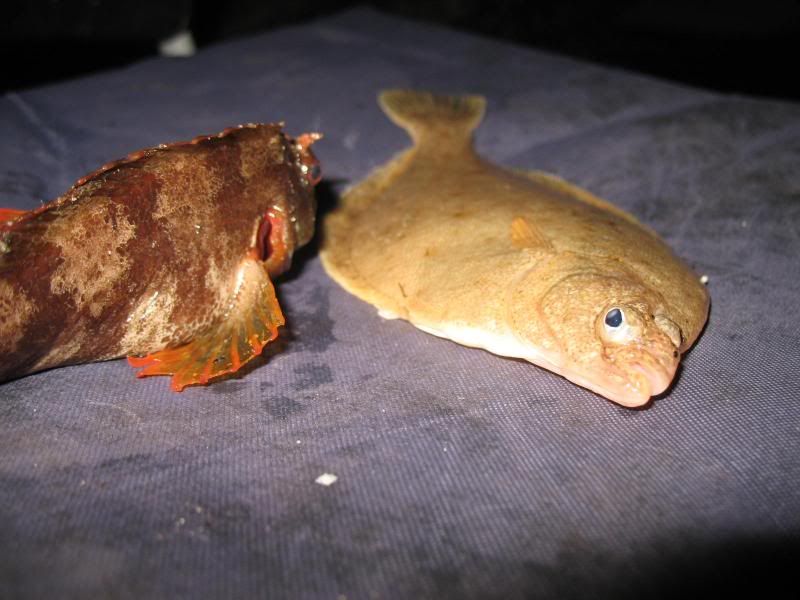 then darkness fell so i put the small rod away and fished close in with 2 rods and big baits all to no avail not even a tap or a dog fish. so at ten o'clock i sacked it and headed home an hour later i was sat on my oops wondering how i would of got on if them d**k heads wouldnt of turned up.
and what a wasted day.