The alarm sounded at 4am, then at 4:15 and again at 4:20, then 4:25 and much to the dismay of my better half once again at 4:30 before I dragged myself out of bed. The van was already loaded so after a quick bowl of cereal and a coffee I was on the road... Bala bound. I've not fished it much this year but I was looking forward to getting back.
I've never targeted Perch on there before, I always figured it wouldn't be worth the effort but decided to give it a go just in case I was missing out.
100 yards out from the launch I had a Perch followed by two more of the same size, the session had started off nicely. They where spread out and hard work so I moved to try locate a tighter shoal and hopefully some better fish.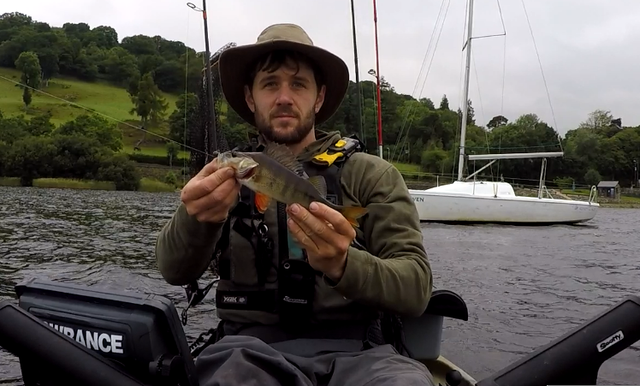 Might aswel bang the Pike rods out while I'm on the move
Pike 1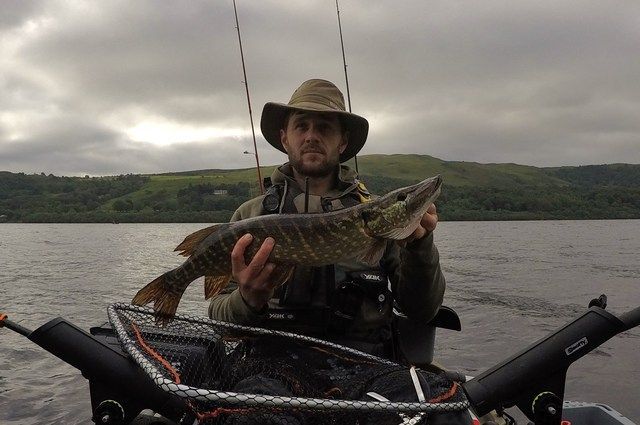 Pike 2
Pike 3
Bait shoals where thin on the ground but I found one I thought was worth a shot. I picked off a small Perch first drop then wasted half a hour. Further down the lake I located some small scattered shoals so sent the jig out to investigate. I had a rattle which confirmed the presence of my intended quarry so down went the drop shot. The wind really picked up and made staying on the fish difficult but I worked away and managed to pluck a few out including a perch of 40cm before the sun came out and dried things up.
I pressed on stopping off to fish likely looking structure and shoals, I was still catching a few fish but they where hard won. I located a dense bait ball in a small trench so I hammered away underneath and I was rewarded with many small perch, I upped the lure size but couldn't get through the sub 1lb fish so moved on.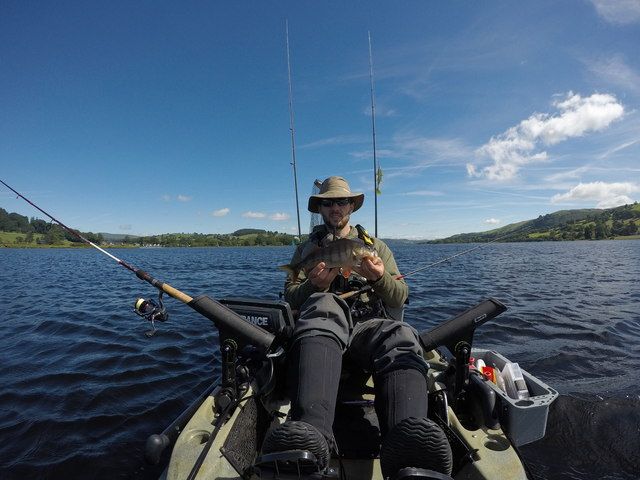 Almost 2 miles had passed and I was ready to call it a day before I found another spot that I felt deserved attention but by now the wind was really howling and the waves where building. It was going to put my boatmanship to the test but I had a feeling it would be worth it. Bait was scattered all over and I was confident something was working them. I sent down the drop shot rig and set about learning how to finesse fish in a washing machine. Half a hour later I felt like a was wasting my time when I somehow felt something 'different'. I love that feeling when you strike and the tip doesn't move, It made a few runs and I was certain it was a jack. A perch emerged and I reached for the net, sown together with a super shad rap it was good for nothing and so I swiftly deployed the grab method.
42cm Perch safely on board.
I kept going for another hour without reward before I sacked it. The crossing back was pretty rough though :P
All in all a good session.