Had a week on the Broads with the tribe, all ten of us with two boats. I managed to get a few hours fishing in with the two eldest grandsons.
This time i had remembered my scales, and used a feeder rod, teamed up with a reel loaded with 4lb line and 3.5lb hook length.
The fish were obliging, catching.. Bream, Roach, Hybrids, Perch, Gudgeon, Eel.
It was me verses them in a match. The boys won & were chuffed to bits catching a few slabs..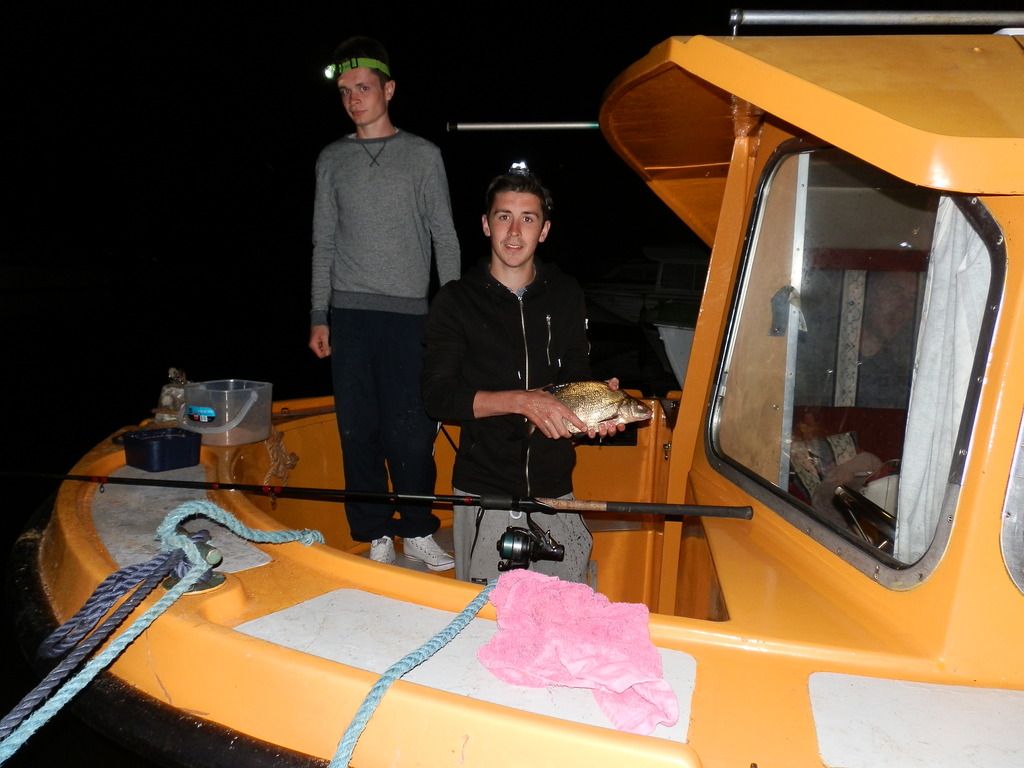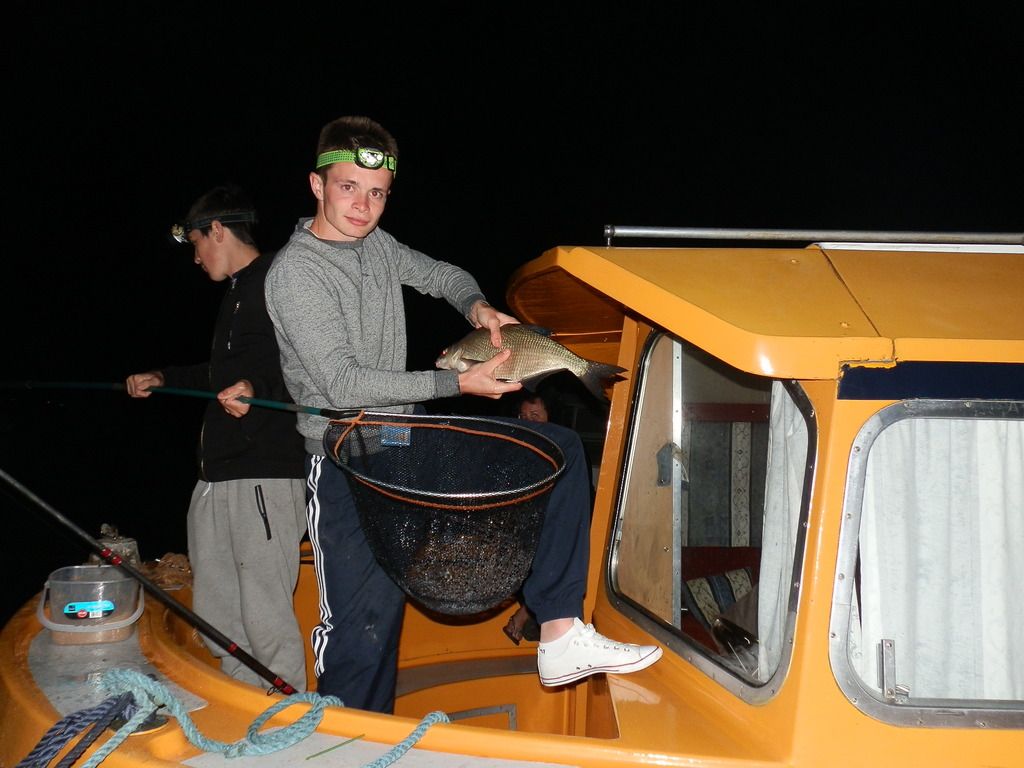 Guess who caught the biggest ?...Yep the wise old man, with this one at 4lb 6oz..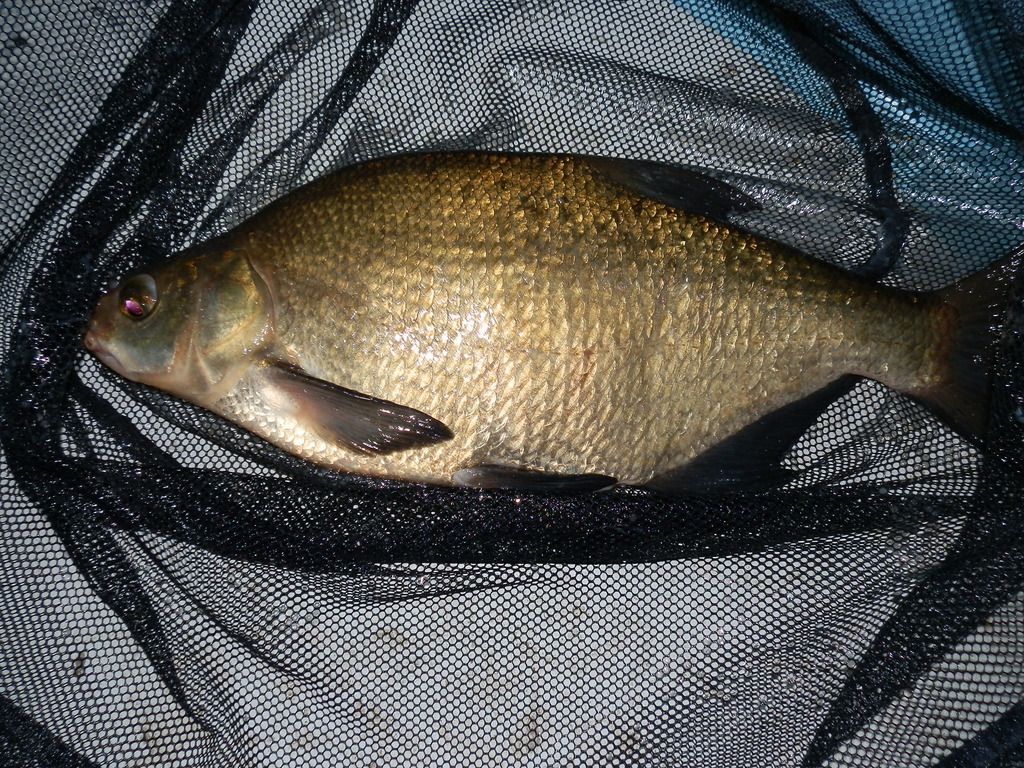 Now the pièce de résistance.
We stern moored up at Horning, this gave me chance to have an hour off the front of the boat, as the others disappeared to the shops..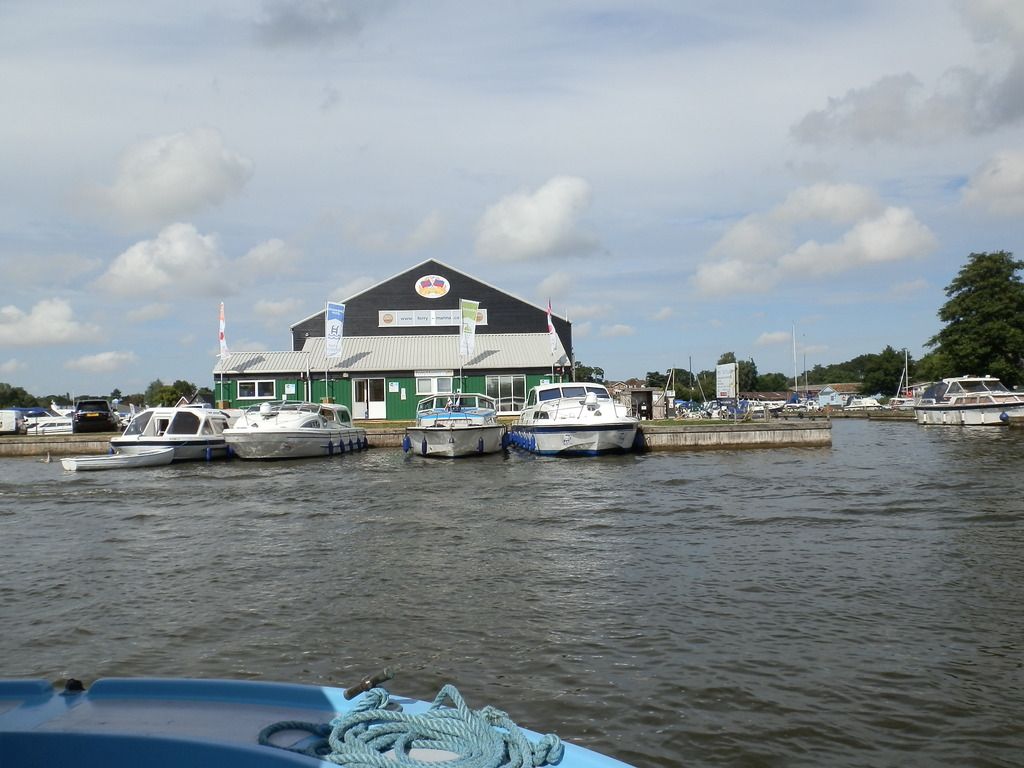 First chuck on the feeder rod and it was nearly pulled over the side. After a 15 minute tussle in came this fella..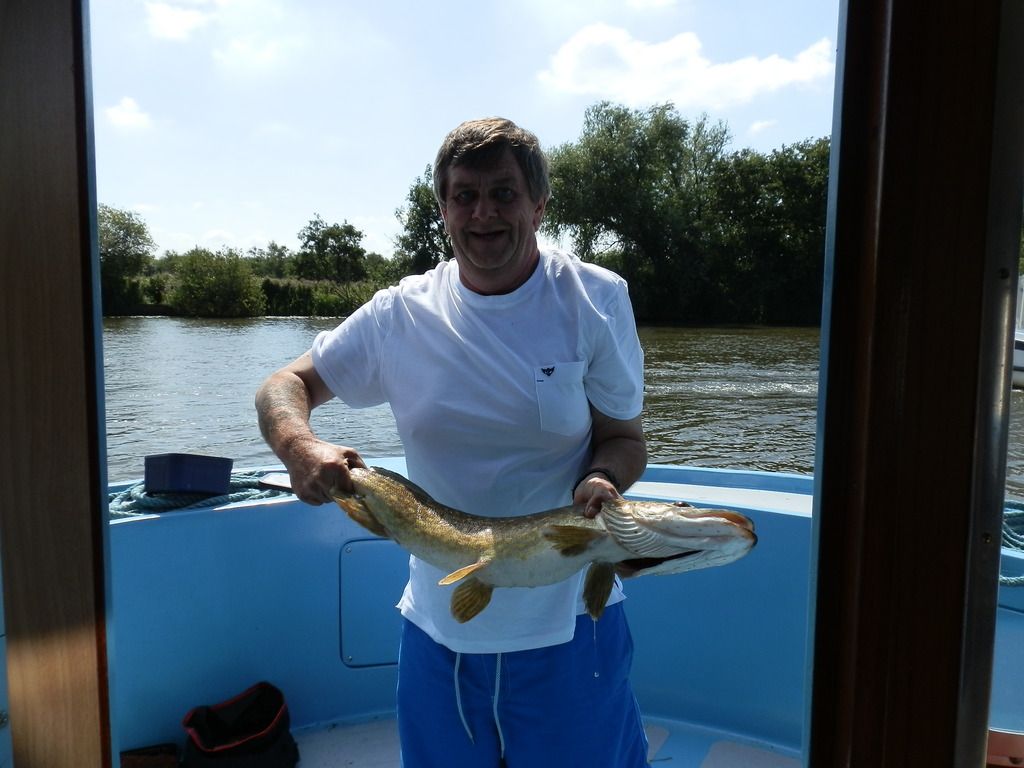 By the time i had it in the landing net, i had a huge crowd of people stood on boats watching. I can't repeat what they said...In polite terms "That's a big fish"
I was shocked a size 14 hook with double maggot, fairly hooked in the lip.
It went in the keepnet until the posse returned, to witness and weigh it.
My Mrs went mental, as she wanted to catch one. Though the ice creams had a better draw for her..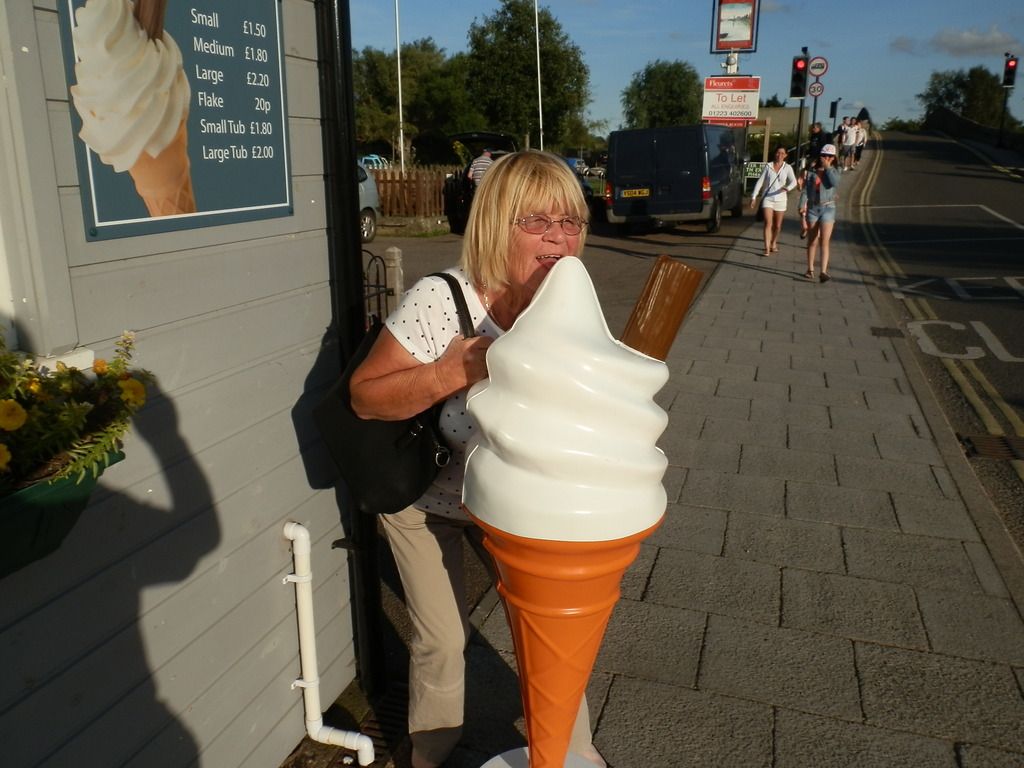 It pulled the scales bouncing between 7lb & 7lb 2oz, so they gave me 7lb 1oz :cheer:
What a few hours fishing. Gotta go back and give it more