The weather was a bit grim this morning with a nippy onshore breeze,but thankfully the rain stayed off......we made our way out and got set up..


The point where the old outlet was,was a popular spot...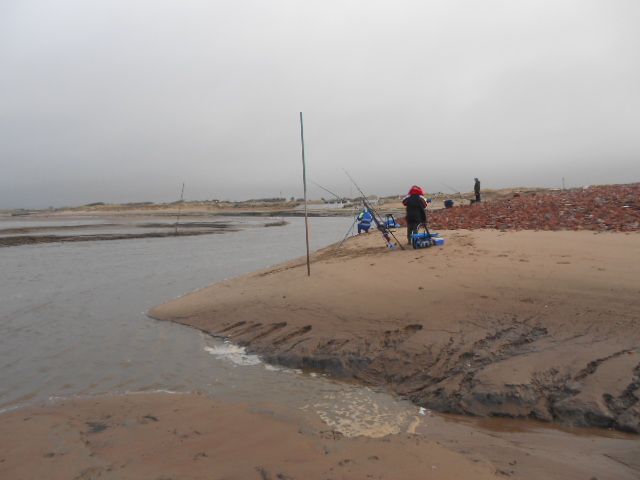 Shaun with his yellow rod......


Tommy and his daughter fished from the left end which turned out to be the kiss of death....


The channel soon starts to flood....


Godders and Dave were on the right end of the point and both took early flounders....


In the bay before the outlet was Trishy,Richie and Wobbler,and it was Kev who was the man in form taking 3 early flounders...


As nothing was coming out where i was,i decided to up sticks and follow the fish,so i got in next to Kev and was soon rewarded with the first of 4 flounders....


With Richie also landing a couple of lids Godders took the hint and also moved over next to me...wise move


Richie was enjoying being back in cold Blighty...


Later on Gazz also made the move from the point and fished on the right of Godders where he took 3 late flounders....if our match is anything to go by,and you fancy a pleasure session,then look to fish by the big blue buoy in the bay before the point....Kev was almost hitting it every cast and lost a couple of fish as well as the 7 he landed...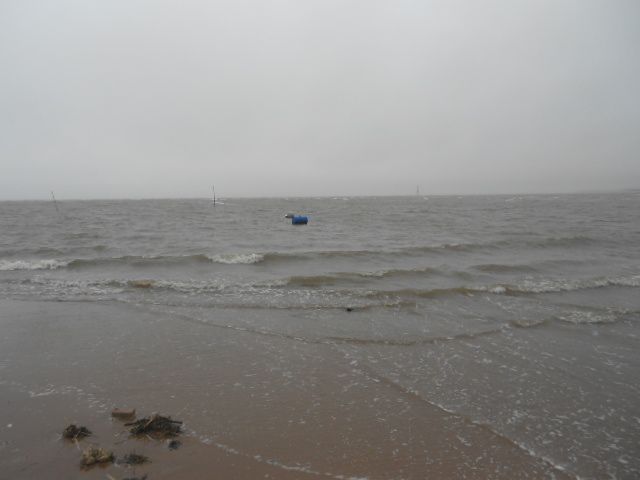 There`s a line of wooden posts behind you...


The general size of fish was quite good,though they are fairly spent from spawning....well worth trying here in another month for a big lid....frozen black tipped with mack or squid seemed to be the top combo today,though my last cast lid ,to get me second spot,was taken on blow lug.....good day out with the lads as usual.....roll on Morecambe